Nutrition Sport Fitness
How are nutrition & sport fitness linked? What is the amazing sport nutrition supplement that is being used by top triathletes to help improve their performance, recovery and fitness? Read on to discover the new sports revolution!

Nutrition & sport fitness are closely linked. Top athletes pay extra-special attention to their nutrition and diet. Some go to extremes - ultra runner Scott Jurek (7-times winner of the Western States 100 mile trail race) even went totally vegan in his quest to be the best.
But how can us mere mortals help to improve our fitness through nutrition, without totally changing our diet? Is there a sport nutrition supplement that could help?

Nutrition Sport Fitness
There are 5 Forever Living products used by professional triathletes that have a role in Nutrition Sport Fitness. 
They are;
1. Argi +
2. Forever Freedom drink.

3. Aloe Heat Lotion.
4. Forever Lite Ulta protein shake
5. Clean 9  cleanse plan

---
1. Argi +
This contains L-Arginine, which is an amino acid essential for overall health. Our bodies convert L-Arginine into nitric oxide, a molecule that helps blood vessels relax and open wide for greater blood flow. This promotes vascular health.
It also contains pomegranate, (which is well-known for its anti-oxidant properties), red wine extract (to help maintain healthy cholesterol levels), and grape skin (for immune system health).
The benefits of Argi +;
maintains health blood pressure
maintains cardiovascular health
maintains cholesterol levels
boosts your immune system
supports bones and tissue repair
assists in muscle repair after exercise
Argi + by Forever Living
Argi + provides 5 grams of L-Arginine per serving, plus synergistic vitamins which give the body the boost it needs to keep going all day long. Just one scoop of Argi + mixed with water or your favourite aloe drink helps provide a performance boost to every part of your body.
---
Nutrition Sport Fitness for Triathletes
---
Professional triathletes Nicole and Lothar Leder swear by Argi +. These two athletes train every day, up to 30 hours a week. They  always take Argi + after training.  Lothar Leder says "It helps the blood flow and you feel fit again much more quickly after playing sport. This product is blended with valuable L-Arginine protein. With L-Arginine as its main ingredient, Argi + by Forever Living contains your total daily dosage. It is amazing, and now we only take Argi +!"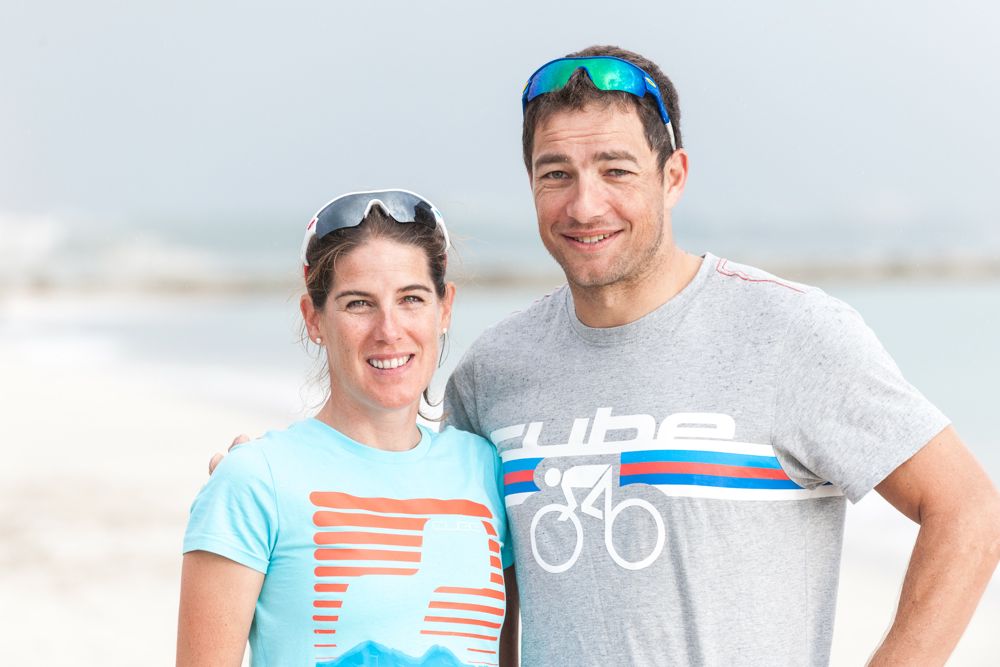 Triathletes Nicole and Lothar Leder
Nicole Leder has recently experienced using Argi + during her Ironman training. "Before the competition in Hawaii, I trained for 3 weeks in Lanzarote, and I took Argi + after every training session. Thanks to the L_Arginine I was able to keep up my training during the entire 3 weeks. That is really important for the Ironman competition. We build our strength for an entire year just for this one competition."
RRP $62.72
(for 30 Stick packs)

Click above and select your country from the drop down list - top left of page in the Forever Living shop.  Then select your product!

One packet of ARGI+® helps support circulation and cardiovascular health, immunity, athletic performance, muscle function, energy and more.
---
Nutrition Sport Fitness
---
2.  Forever Freedom drink.
For centuries, Aloe Vera has been used for its powerful medicinal properties.  Now you can enjoy the benefits of premium quality Aloe Vera blended with Glucosamine, Chondroitin  and MSM. These are all-natural elements shown and proven to to maintain healthy joint function and flexibility.
The Forever Freedom drink is a food supplement that is ideal for keen sports enthusiasts such as triathletes, marathon runners and SwimRun athletes.
Although taken as a drink, Forever Freedom Aloe Vera gel is better described as a liquid dietary food. It contains over 75 different natural nutrients, providing a rich supplement to healthy nutrition.
Forever Living produces the highest quality Aloe Vera gel products on the planet, and has received certification from the International Aloe Science Council.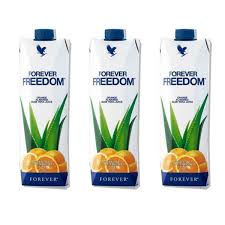 Forever Freedom drink
The plain Forever Living aloe vera gel drink is quite bitter, (similar to grapefruit), but in the Forever Freedom version it is orange flavored, as well as containing Glucosamine, Chondroitin and MSM.
The recommended dose is 60ml per day, ideally taken first thing in the morning, 30 minutes before breakfast.

RRP $29.17 (1 liter)
Forever Freedom contains all the benefits of our plain gel but with added glucosamine, chondroitin and MSM – popular with those who lead an active lifestyle. 

Click above and select your country from the drop down list - top left of page in the Forever Living shop.  Then select your product!

What a delicious way to keep you moving and feeling strong. Forever Freedom® boasts all the benefits of aloe vera gel combined with glucosamine sulfate and chondroitin sulfate to help you maintain healthy joint function and mobility. MSM and vitamin C add another layer of joint support by promoting healthy connective tissue.

---
WHAT IS ALOE VERA?
Aloe vera is a plant which grows in tropical regions around the world, and the thick, clear gel inside it's thick leaves has been used as a medicine since ancient times. This aloe gel has health-promoting properties both when swallowed (ie. taken internally) and also when put directly onto the skin. It takes down inflammation and promotes faster healing of wounds, cuts and burns.

The best aloe vera products available in the world today come from an American company called Forever Living. When I came across the many potential benefits of aloe vera gels, I did a lot of research into the quality of different products, and investigated how much aloe vera they actually contain. I was shocked at the differences!
FOR example, some drinks that you see in the supermarket have "Aloe Vera Drink" on the label. But if you check the actual content of aloe vera, it is frequently less than 5%. But the basic Aloe Drink from Forever Living contains 99.7% aloe gel.
That's 99.7% !

Once I had discovered the high aloe content of the Forever aloe drink, I investigated the quality of their aloe gel, and how it is sourced and produced. Again, top marks. Forever aloe vera has even been certified by the International Aloe Science Council for its purity.
Forever Living offers an unconditional 60-day money-back guarantee on all their products.
---
Nutrition Sport Fitness
---
3. Aloe Heat Lotion
One of the amazing properties of Aloe Vera gel is it's ability to penetrate the skin and get deeper. This property has been exploited in the Forever Aloe Heat lotion.
The Aloe Heat Lotion is a gentle massage lotion, ideal for maintaining healthy muscles and joints. We have found it to be great after long training sessions, gently rubbed into our aching arms and legs. The relief is gradual but sure, ensuring that the next morning we can get up and attack our next training session without aches and pains from the day before.

Aloe Heat Lotion
RRP:  $12.66
Click above and select your country from the drop down list - top left of page in the Forever Living shop.  Then select your product!

Let your muscles experience the relaxing sensation of Aloe Heat Lotion after a tough workout or long day at work. Aloe-powered, ultra-rich and non-greasy, this creamy lotion is perfect for a deep, relaxing massage to set your mind and muscles at ease. Aloe Heat Lotion provides heating and cooling effects to help soothe your skin and muscles thanks to menthol, eucalyptus and three types of oil.

---
4. Forever Lite Ultra protein shake.
Forever Lite Ultra® is a delicious, versatile and easy way to feed your body 17 grams of vegetarian-sourced protein without sugar, fat or carbs. It's a nutritious snack in either chocolate or vanilla flavor that mixes with milk or your favorite non-dairy substitute.
Forever Lite Ultra® can be part of a weight management program or part of your exercise routine!

Two servings of Forever Lite Ultra® made with skim milk provide 100% of your daily recommended value of vitamins and minerals. This delicious shake mix supplies 18 important amino acids, including essential, non-essential and branched-chain amino acids.
Protein is the basic building block of every cell in your body. A high protein diet can play an important role in weight loss by helping you control cravings and build muscle. To build and maintain lean muscle, your body needs amino acids that can only be derived from protein.

This is great for getting that protein boost after a long training session. It is available in 2 flavors - chocolate and vanilla. Again, this is a very high-quality product. We really look forward to our protein shake after a 2 to 3 hour training session!
RRP: $26.16
Click above and select your country from the drop down list - top left of page in the Forever Living shop.  Then select your product!

With 17 grams of protein and a complete blend of vitamins and minerals, Forever Lite Ultra® is the perfect addition to your weight management and exercise routine. This delicious low carb shake mix features Aminotein®, a patented enzyme system that helps deliver 17 grams of protein per serving.
If used for weight management, two servings will provide 100% of your daily value of 18 vitamins and minerals.

---
Nutrition Sport Fitness

5.  Clean 9  cleanse program. 
This is a 9-day program aimed at weight loss and cleansing your body of toxins and waste products.
It comes as a complete pack, with the Aloe Gel drink, supplements, protein shakes and a 9 day plan.  We do this every 6 months!
RRP:  $103.45
Jumpstart your journey to a slimmer, healthier you with Forever's CLEAN 9 program. This easy-to-follow nine-day nutritional cleansing program comes with all the tools you need to reset and get you started on your fitness journey.

Click above and select your country from the drop down list - top left of page in the Forever Living shop.  Then select your product!

Each Clean 9 pack includes:
Forever Aloe Vera Gel® - 2 one liter bottles 
Promotes a healthy immune system, supports nutrient absorption, and helps maintain natural energy levels.
Forever Fiber® - 9 sticks 
Provides a proprietary blend of 5g of water-soluble fiber that can help promote feelings of fullness.
Forever Therm® - 18 tablets 
Offers a powerful combination of botanical extracts and vitamins that can help support metabolism.
Forever Garcinia Plus® - 54 softgels
May help the body burn fat more efficiently and help suppress appetite by increasing serotonin levels.
Forever Lite Ultra® - 1 pouch chocolate 
Shake mix is a rich source of vitamins and minerals with 17g of protein per serving.
---
All these 5 top-quality products from Forever Living are used and recommended by top athletes, and by "weekend" athletes and SwimRunners like ourselves. We have found them to be highly effective and useful in our training.
There IS a link between Nutrition, Sport & Fitness!

Other Forever Living Products
Click here to order - add to the comments box the products you wish to order.
---
---