FORM Smart
Swim Goggles
The recently updated FORM smart swim goggles allow you to see your swim activity, stats and training plan inside the lens of the goggle, as you swim! There is structured workout support for these head-up display swim goggles, as well as Open water support when paired with a Garmin watch or Apple watch.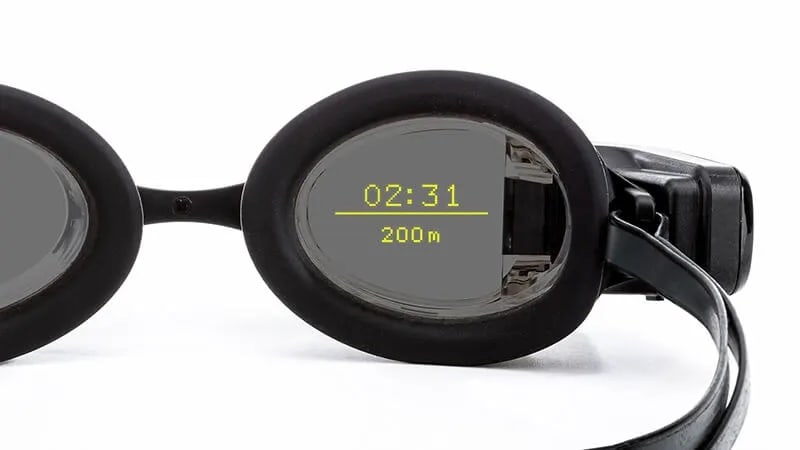 FORM smart swim goggles
FORM Smart Swim Goggles
---
The Garmin Swim 2 is an excellent watch for Swimrun!
Check it out at Amazon HERE!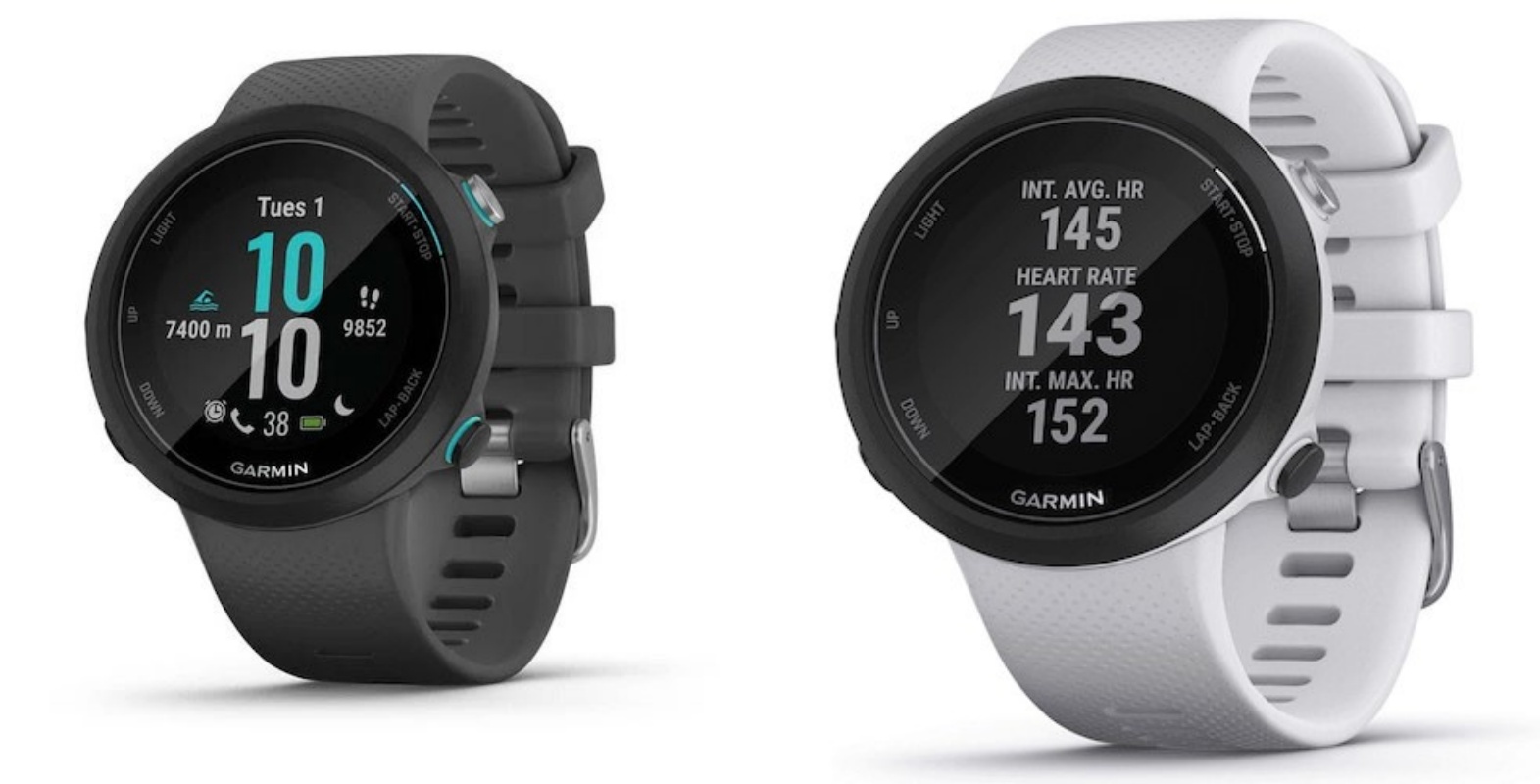 Garmin Swim 2 GPS Watch
---
This new feature allows you to pick your workout from a library of workouts, and then the goggles will take you through each step, noting the specified intensity and stroke information – all in real-time.
This feature is available for all FORM swim goggles. But it's not free. You need to pay for a monthly or annual subscription. However, the company offers a free 30-day trial to test things out, and there is a 12 month warranty.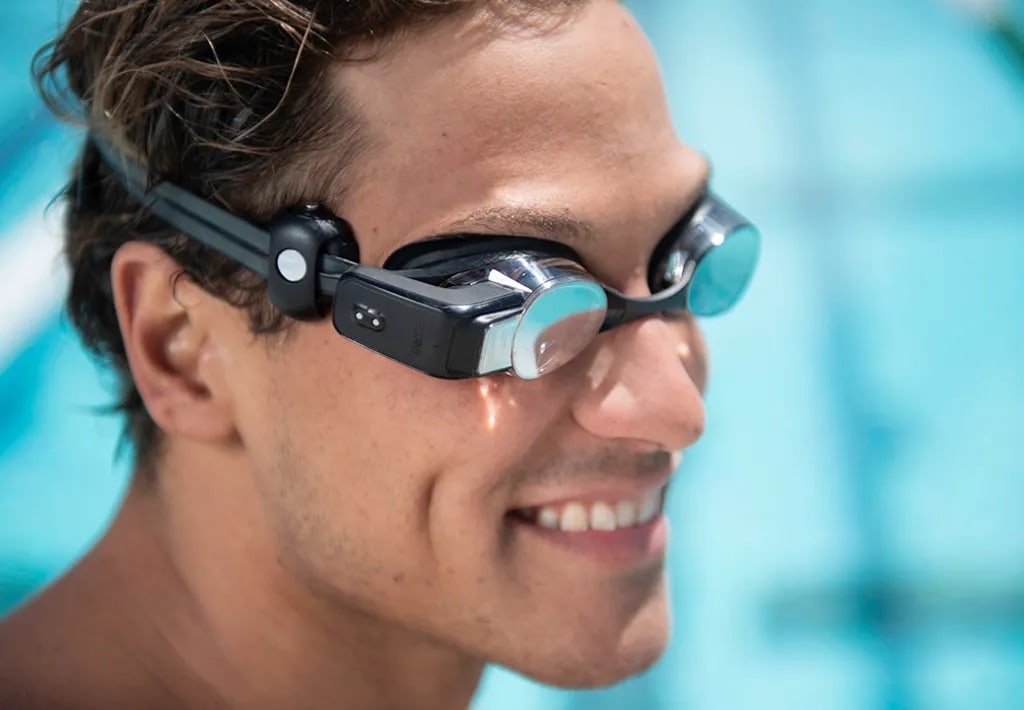 FORM smart swim goggles.
When your goggles arrive, they come in a box as pictured below. You will need the FORM app on your smart phone. All the information to get started is displayed on the screen. There is a Workout tab at the bottom of the screen.  You can select up to 5 workouts to add to your goggles at a time.

FORM Smart Swim Goggles
It is not easy to see the display in bright daylight, and almost impossible to photograph! However, when you put the goggles on, the display is very clear and bright. The display takes you through each stage of the workout, with the bars at the bottom to show your progress.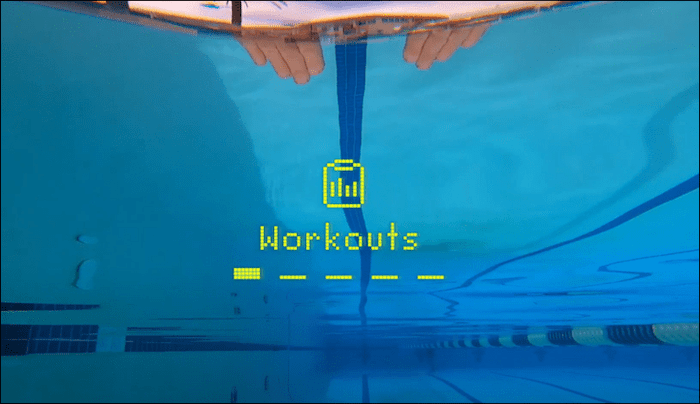 Start your workout!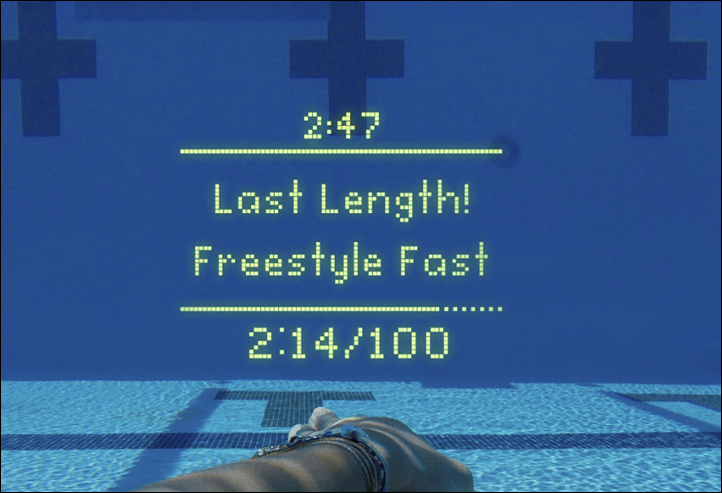 See how you're going!
SO, these goggles have a head-up display inside the lens, and let you monitor what's going on as you swim - you don't have to stop to look at your watch. Here's a list of the main features;
Chemical-resistant materials to resist pool chlorine.

Anti-fog lenses.
Replaceable silicone eye seals.
Custom nose bridge sizes.
Adjustable silicone strap.

Waterproof up to 32 feet (10 meters).

Up to 16 hours of swim time on a single charge, depending on product use and settings.

FREE 30 day trial.

1-year limited warranty.

Case and charging cable included.
Bluetooth communication capability.

FORM Smart Swim Goggles
So, what's not to like? There are a couple of issues to take into account when you are considering these goggles;
The size. As you can see from the photos, these are not exactly Slimline goggles. They are quite bulky, especially if you are used to smaller goggles like the Speedo SpeedSocket or the ForGee models. However if you are used to slightly bigger goggles such as open water goggles, it's not such a big step.

Vision. The lenses are very clear, BUT they don't seem to offer as much vision to the sides as conventional swim goggles. It's a bit like wearing blinkers, but again, it's something you can adapt to.

Weight. All the electronics for the head-up display inside the lens is contained in a pod on the right side, next to your right eye. It's a little bulky, impedes vision to the side, and adds weight, coming in at 13 ounces. That's getting on for a pound in weight! Of course it's virtually weightless in water, but you will be aware of the weight when you turn your head to breath due to the momentum incurred by the mass of the unit.

The cost. You can get the goggles direct at Amazon for USD199. Then you have to pay a monthly fee for the program. Amazon states that this is a flat USD49.99 for the first year. Over at the FORM website, they offer a monthly deal or an annual deal. The monthly deal costs $99 for the goggles plus $20 a month, with the first month in advance. By contrast, the annual program offers the goggles for $59 plus a payment of $180 for the year, paid in advance.

Is it really better than just checking your watch every few lengths? That depends on you. To my mind, the big advantage is having a training plan library that you can see right in front of your eyes. You don't have to keep stopping to check a training plan print-out at the side of the pool.
For me, it's worth it!

After your swim session
---
The Vivobarefoot Hydra ESC - a very popular trail show for Swimrun!
CLICK HERE for further details and the BEST PRICE!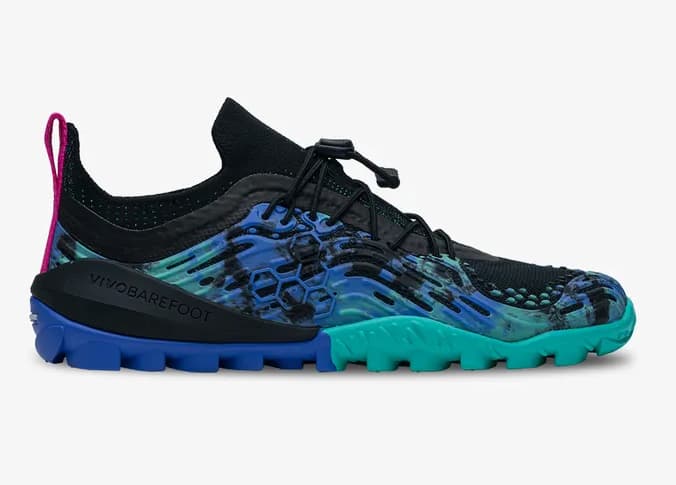 Vivobarefoot Hydra ESC
SwimRun-Advice.com is supported by the following Swimrun companies;