SwimRun on a Budget
To try out SwimRun on a budget, you need to know about the SwimRun rules and about some tips and tricks. Then you can try a couple of events with decent equipment, without breaking the bank! (Or giving your credit card a heart attack).
Are you just starting out on your SwimRun journey? Do you want to see if you might like it, without making a major investment in all the bits and pieces you need? Read on to find out how to do it!
SwimRun on a Budget
Location
First of all, pick your first event with care. You probably don't want to do a full-on full-distance Ötillö World Series Event at 40km + !
Much better to pick a shorter event which will be cheaper, and also less demanding at first.
Our first tip is to look for an event hosted by a smaller, local organiser. To be quite honest, Ötillö is the original version of SwimRun, similar to IronMan in the triathlon world. It may be the most recognizable brand, with great event locations, BUT it is also the most expensive, for several reasons;
1. The entry fees for Ötillö are quite high.
2. The Ötillö event locations are usually in "up-market" locations, which makes accommodation expensive. And then the cost of food/eating out.
3. AND the cost of getting to some of the locations can be relatively  expensive. For example, the event they hold in Hvar, Croatia, is complicated to get to,  depending where you are starting from. From Spain we had to fly from Alicante to Barcelona, then another flight to Frankfurt in Germany, and then a 3rd flight to Split in Croatia. Then we had to get a 1 hour bus ride to the port, and then a 3 hour ferry ride out to Hvar island.
It all adds up!
What's the alternative?
Look for a smaller, or more local, organizer.  Just take a look at our events calendars!  And, of course, the shorter events are cheaper and good if you are just starting out on your Swimrun adventure!
Swimrun Calendar USA/World 2023

You can also Search By Country to an event near you.

ON THE OTHER HAND,  Ötillö now offer 2 alternatives for getting into SwimRun.
This does not change the issues with the locations, but at least the new, shorter events have lower entry fees.

First, they now have a separate event at their races titled "Experience". This is a shorter distance, which also offers the opportunity to race solo, as an individual. 
SwimRun is normally a team event, with teams of 2 men, 2 women or mixed (one man and one woman). The ability to race as an individual means that you don't have to find a partner to race with. You can have a go on your own. This means that the entry fee is lower.

If you ARE racing as a couple, then you can enter the Ötillö events at Experience level or at Sprint level. Both these events have lower entry costs than the World Series distance races.  AND you can now enter the Sprint distance race as a solo individual too.

SwimRun On A Budget

Wet Suit
The next place to save money is on the wetsuit.
First, you may not even need a wetsuit!  We did a race in Bologna, Italy, which only needed triathlon suits, due to the warm temperatures. The same goes for SwimRun California events in summer!
So the first thing to do is look for events near you in summer that do not need a wetsuit.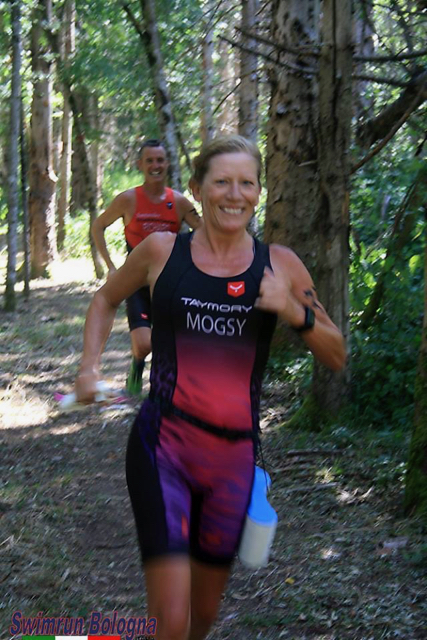 Bologna Swimrun - no wetsuits required!!
Assuming that you DO need a wetsuit, you don't have to shell out for a dedicated SwimRun wetsuit upfront, just to try out the sport. We took part in the Hvar race wearing our triathlon wetsuits. It was OK, but we noticed a difference over our fellow competitors with legs cut above the knee.
SO, your options are as follows:
1. Find an event that doesn't need a wetsuit.
2. Find an event that is short enough for you to do in your triathlon wetsuit.
3. Buy an old wetsuit and cut the legs off above the knees.
4. Buy a second hand SwimRun wetsuit.  Have a look at our buy-and-sell page to pick up a bargain!

SwimRun on a Budget
Affordable GPS watches
Some sort of sports watch is pretty much essential, to monitor your training. You will need to assess your running pace (in a wet wetsuit) and your swimming pace - preferably open-water, but in a pool can work, too.
But there is a huge choice of GPS watches that could do the job. Most are quite expensive, but we have a page on affordable GPS watches for swimrun - check it out!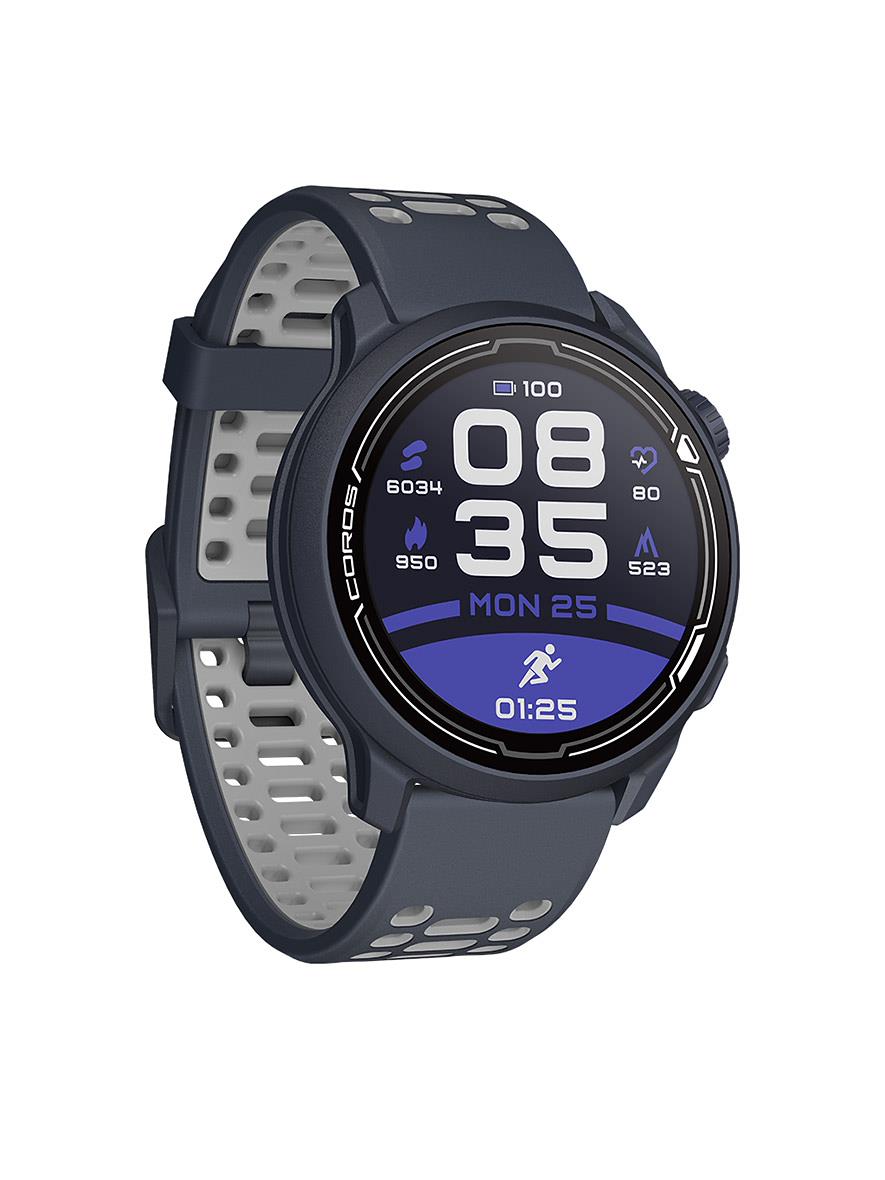 Coros Pace 2 GPS watch
SwimRun Pull Buoy

The next important piece of equipment is the swimrun pull buoy. To be honest, this may not be very important in the ultra-short "Experience" distance events. BUT for anything longer, having a swim float will help rest your legs.
The simplest float is a 1.5 liter plastic water bottle (empty, of course!), that you secure to your leg with a short length of elastic cord. The elastic cord wraps around the bottle and then around your thigh.
This keeps the bottle on the outside of your thigh when you are running, and then you can swivel it round your thigh so it is between your legs for the swim sections.

Storage
Next up is some kind of storage arrangement for your energy gels or maybe your optical running specs. If you are entering shorter events, you may not need this. In any case, all races have some kind of energy stations around the course where you can pick up water, isotonic drinks, and food of some description.
However, if you DO want to take something with you, the simplest option is an old marathon belt.  We stitched an old running belt pouch to our Swimrun belts for storage - see pics below.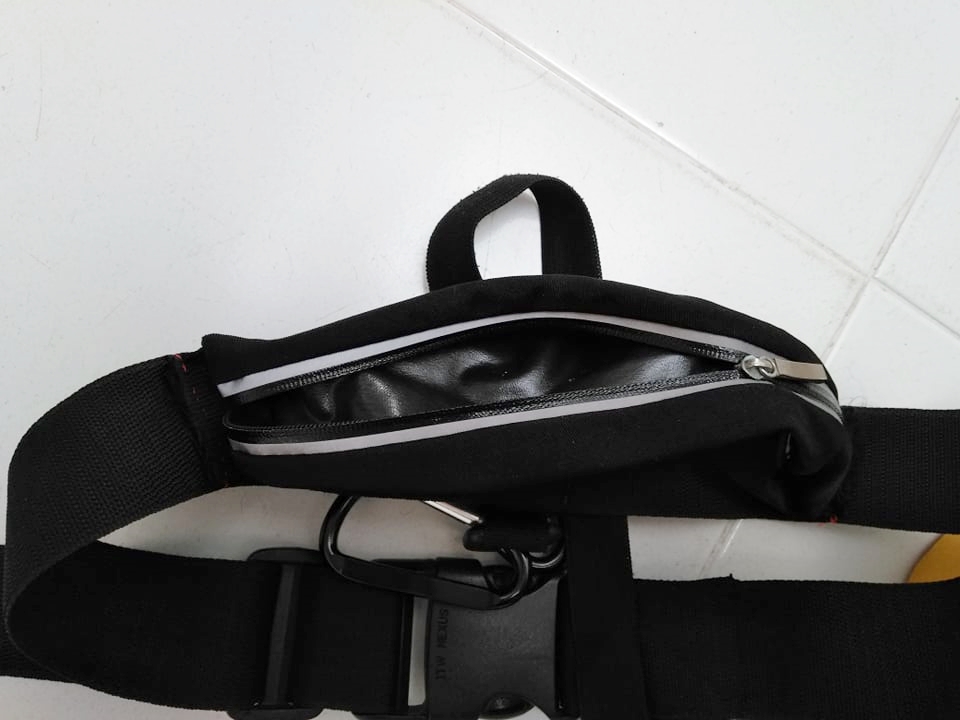 SwimRun Tow Rope
If you are racing with a partner (which is usually the case) then you will probably want a tow rope of some sort, unless you are both very evenly matched in both swimming and running. The tow rope can be very cheaply made up with items from your local hardware store. Have a look at my page on how to do this HERE.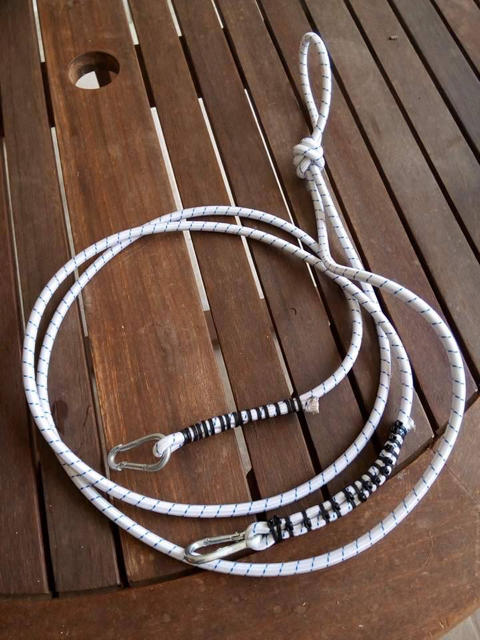 home-made tow rope!
SwimRun Shoes
You will definitely need shoes of some sort. And they must be shoes that you can swim in, and run in when wet. They don't have to be that great for introductory races, because they are relatively short.

There are a few options here. The simplest and cheapest is to use a pair of old road-running trainers. They should be old, because you are going to get them soaking wet, and you are going to drill holes in them to help let water out!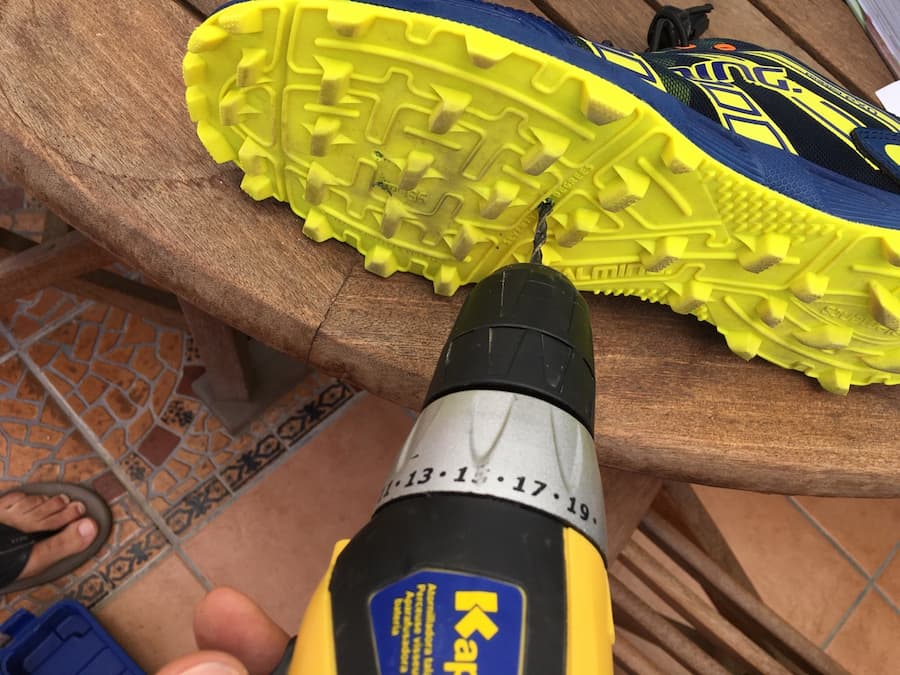 drilling holes in my shoes
The downside to this idea is that they probably will not have as good a grip on the sole as trail shoes or proper swimrun shoes. If you have old trail shoes, instead of standard road running shoes, this will give you better grip.
If you are pretty sure that you want to do several swimrun races, then it may be a good idea to invest in some good new shoes. Have a look at our SwimRun shoes page!
If you have any other money saving ideas for the sport of Swimrun, do contact us and we can add them to this page!
SwimRun-Advice.com is supported by the following Swimrun companies;