Buy And Sell Swimrun Kit
Welcome to "Buy and Sell Swimrun Kit", our page where you can look for Swimrun equipment that you want, or sell Swimrun kit that you no longer need.
Maybe you have upgraded your Swimrun watch or Swimrun wet suit, and want to sell your previous model? Or else you may be looking for something like Swimrun shoes to try out without paying full price?
Either way, this is the place to advertise your gear, or advertise what you are looking for!

Buy And Sell Swimrun Kit
Here is how it works;
First of all, decide what it is you are looking for OR wanting to sell.
NEXT, make a note of the following details;
What the item is
A photo of the item (if you are selling)

The condition (new or used)
The size
The color
The price range you want, or are prepared to pay, including postage.

Your LOCATION
Your contact details - email is best.

Finally, send the details to us using the Contact Us link HERE.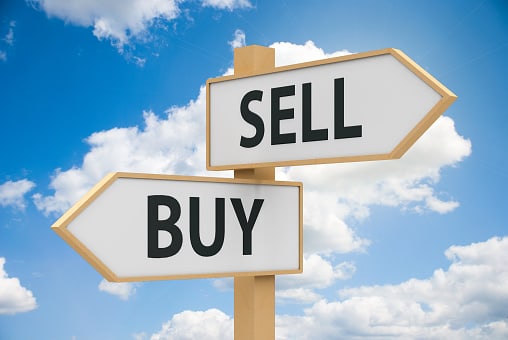 We will check through the details, and then post the item here on this page. We will add items to the top of this list, so the most recent posts are at the top, and older listings are lower down. If you have any questions about this page, feel free to Contact Us with your query!
If you have any questions about an item for sale or being offered, PLEASE CONTACT THE ADVERTISER DIRECTLY using their email.
Thank you!

FOR SALE.
Woman's Swimrun wet suit. Has only been worn twice. In excellent condition - as new!
U.K. size 10/12. (10 lower half; 34", 12 upper half; 36"). Suit a height of 5' 6".

Custom made by Greg at No Limit Wetsuits in Wales, U.K.. It has front and rear zips, 2 external rear pockets, and attachment loop at the front for a tow rope.
Originally £400 as custom made. Currently located in Spain.
Price 95 Euros (£80) plus shipping. Contact Mogsy HERE.

---
Buy And Sell Swimrun Kit

FOR SALE
Men's HEAD Swimrun Race wetsuit. Condition - Used. There are a number of small rips in the neoprene, particularly in the buttock area; these have been repaired but are visible.
Size is Men's Medium -- suit a height of 5' 11" approximately.
The suit has front and rear zips, all working like new.  2 internal pockets. Rear tow rope loop. Legs have been trimmed, as in photos.

Originally £250.   Currently located in Spain. 
Price £50 / 60 Euros, plus shipping.  Contact Richard HERE.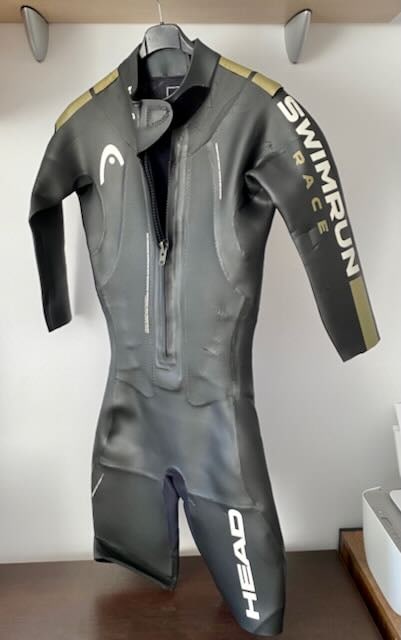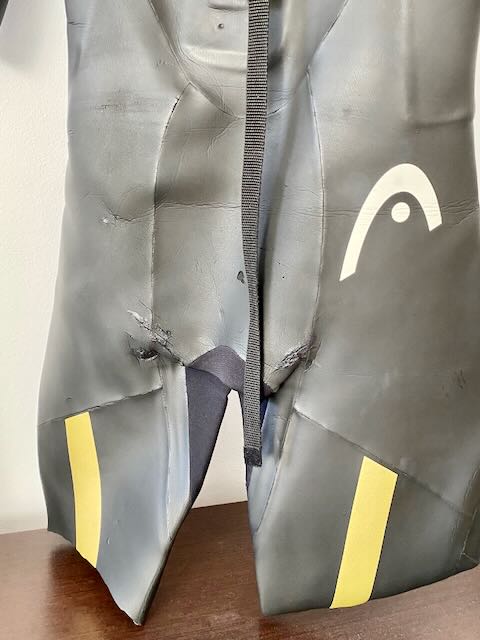 ---
Buy And Sell Swimrun Kit
LOOKING FOR.
My old swimrun watch has finally stopped working. I am looking for a Garmin Fenix watch or similar. My price range is £200 maximum.
Please contact Richard HERE if you have a watch you would like to sell.
Thank you!

---
SwimRun-Advice.com is supported by the following Swimrun companies;