Swimrun Latest News!
Our Swimrun Latest News page lists all the updates and news in the world of Swimrun. Find out everything that's happening, and send us your news! We add items of interest in monthly sections, starting with the latest news first.

September 2023
Swimrun Australia has announced 2 new events in addition to the original Sydney East race. They have added  Sydney North and  Gold Coast events to their calendar! Check it out at our Swimrun Australia page.
August 24th 2023
Ötillö has just made a public announcement, as follows:
"Pfäffikon, Switzerland, August 24th 2023

Swimrun AG, the Swiss-based owners of ÖTILLÖ, The Swimrun World Championship, and the ÖTILLÖ Swimrun World Series, acquires a majority stake of Swimrun USA Inc., the leading organizer of Swimrun races in the US. All Ödyssey races will become part of the ÖTILLÖ Swimrun World Series in 2024, offering full World Series ranking points for the qualification for ÖTILLÖ, The Swimrun World Championship.
Ödyssey owners, Lars Finanger, Aaron Palaian and Brent Molsberry, will continue to manage the US events. Finanger will be President and Palaian the Head of Operations of the newly established Swimrun USA Inc.. Finanger will also become a partner in Swimrun AG, which underlines his commitment to grow ÖTILLÖ world-wide.

For 2024, five ÖTILLÖ races in the US and five in Europe are confirmed. New events are already in preparation in both the US and Europe. The full event calendar will be released in autumn this year.

This step underlines the commitment of the new management team behind ÖTILLÖ, to further grow the ÖTILLÖ Swimrun World Series internationally, after taking over the day-to-day management at the beginning of 2023..

Christian Pirzer, Chairman of Swimrun AG"
August 1st 2023
The much-anticipated return of Breca Swimrun has hit the rocks, as Jonathan Littlewood has announced the cancellation of the Liverpool race, and withdrawn from Breca in order to concentrate on swimrun.com
June 2023
We have a NEW swimrun event in the U.S.A, at Cape Cod, MA.  It's on September 16, and this year has 2 distances - Short and Super Short. A Long distance will be added in 2024.
Click here to go directly to the Cape Cod Swimrun website.
June 2023
On Saturday 17th June there is a swimrun introduction and coaching session at Longside Lake Watersports near Egham in Surrey, U.K.. Come along and try out some new gear, and have some coaching with seasoned swimrunners and coaches Jude Palmer and Paul Mackenzie.
May 2023

The Hokey Cokey Charleston swimrun event in the U.K.  on 27th May has medals that are in the shape of a swim paddle! Check it out!

The swim-paddle shaped medal from Hokey Cokey.
---
The Swimrun Urban Challenge Frankfurt event, due to be held on 14th May 2023, has been cancelled. Permanently. This event will not be held again in the future.

April 2023

Swimliverpool Swimrun Intro and workshop event, to be held on April 22nd at Princes Dock, Liverpool. This is a 2-hour introduction to all aspects of swimrun, followed by a sauna!

Read more about this, and register at our Swimrun Training Events page.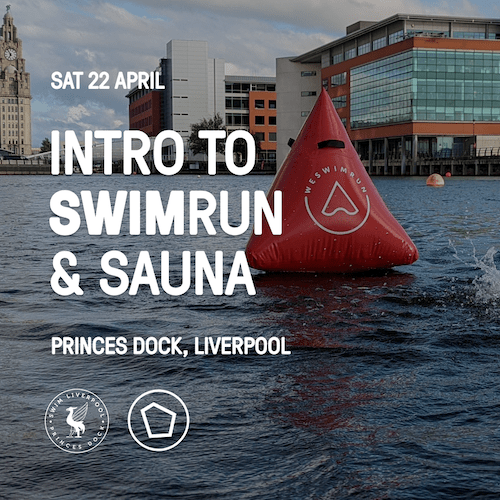 ---
After the sad collapse of Breca, we are very pleased to see the return of the Coniston swimrun event in the Lake District, UK, on the 24th September 2023. It's being hosted by Gritty Rascals events. There are 2 distances - 21 km (open to solo competitors and teams), and 45 km (teams only).

The Swimrun Serenissima Venezia in Venice, Italy, is now scheduled for Sunday 25th June. This event gives the athletes the unique chance to swim in the Darsena of the Yacht Club Venezia and to run with a view of St. Mark's Basin and the Lido di Venezia. It involves 8 km of running and 2.2 km of swimming in total. It is proceeded by a couple of swimming events, and a fashion show and picnic on the Saturday 24th June.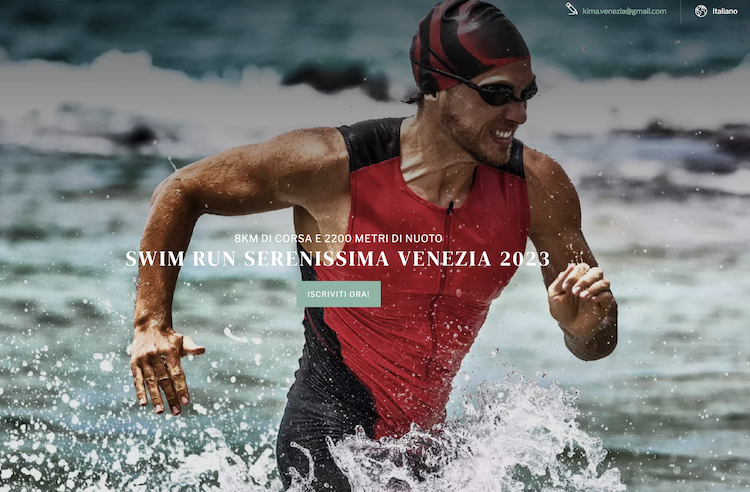 Serenissima Venezia
---
March 25 2023
If you are interested in Swimrun rankings, then take a look at our latest page about ranking systems.  Starting in 2014, TSR has maintained rankings for 8 seasons, but is taking a break in 2023.
However, there are TWO other ranking systems that you may be interested in! Check them out at our page called Swimrun Ranking Systems.

March 22 2023
Check out this awesome car licence plate, sent in by Aaron Palaian! He only wanted to remember his car plate number, but ended up promoting the sport as a bonus!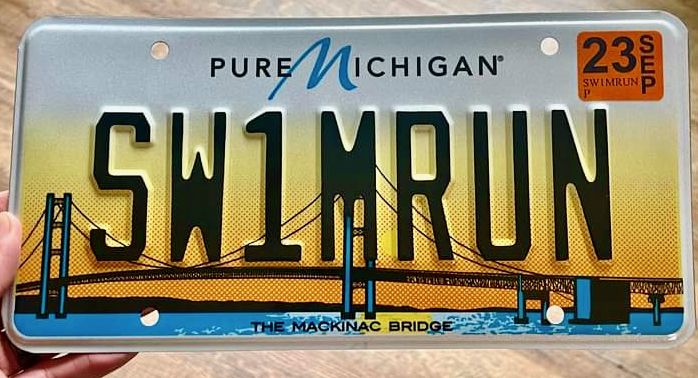 credit to Aaron Palaian of Ödyssey swimrun
March 16 2023
There are SEVEN events being run this year  by Swimrun Portugal Series, in places like the Algarve, the Azores and Madeira. Take a look at our new Swimrun Portugal Events page to find out more!
March 9 2023
Swimrun founders Ötillö will NOT be holding the following events in 2023;
1000 Lakes, Germany
Isles of Scilly, U.K.
Catalina Island, U.S.A.

March 2023
We now have four wetsuits for sale on our equipment exchange page, and Richard is still looking for a used swimrun watch! Take a look if you are considering a new or used wetsuit, or want to list something yourself.
Here's one for the ladies! There is a women-only swimrun training camp from 23 March to 26 March on the beautiful Spanish island of Mallorca. It is run by WILD Swimrun, and is a fully-inclusive 3 day camp, staying at the 3-star Bluewater Hotel.
Get the details at the WILD website HERE!
WILD Swimrun Mallorca - ladies only!
February 2023
The founders of Swrimrun, Michael Lemmel and Mats Skott, have moved on from their roles at Ötillö; the new Race Director is Staffan Bjorklund, winner of the 2015 World Championship.
We wish Staffan well in his new role, and look forward to seeing new races and courses at the Ötillö events!

Swimrun Latest News
January 2023
We have just heard that ODYSSEY has cancelled their race due to be held on March 5th at Dunes Lakes, Fla..
Also,

The event previously known as the 'island to island' event in Finland, run by Brunskär, has been renamed, and is now called the 'skär till skär' race. It will take place on the 12th August 2023 over a distance of 9.2km. You can read more about Brunskär at their website.

October 2022
Our new 2023 event calendars for Europe and USA/world have been posted! Check out the events near you!
September 2022
Ötillö have just released a 42-minute documentary about the Swimrun World Championship 2022. Here is the press release from Ötillö;
"Is it possible for veteran swimrunner Nicolas Remires to get super athlete Katie Knight ready for her first Swimrun ever in just one day?
When both their teammates get sick just before the race, former ÖTILLÖ Swimrun World Champions Ulrika Eriksson and Helena Sivertsson team up. Will they still be able to win?
Marcus Barton and Kawika Tarayao from the US have been training in Sweden for weeks before the race. They have set an ambitious goal for themselves – will they make it or break it?
Evelina Järvinen and Therese Bergling surprised both themselves and everyone else when they won the Silver Medal during ÖTILLÖ, The Swimrun World Championship last year. Was it just a lucky day or can they do it again?
Happy swimrunners Amy Bush and Trista Mennen earned their spot through Merit Points and are now faced with their biggest challenge ever. Will they be able to finish the race, or will the cut-offs stop their dream early?"
Watch the documentary below!

It is a story among many stories and a glimpse into what ÖTILLÖ, The Swimrun World Championship and swimrun is all about.
August 2022
Alert!  The Blue Sky Endurance event in 2022 is NOT virtual - it is LIVE!  And it will take place on September 11.  Book now - go to our page HERE!

20 July 2022
Swimrun Jersey - 3 Sept 2022
The Swimrun in Jersey is going ahead on 3rd September 2022 with 3d-events.co.uk taking over the organisation from Breca.
CLICK HERE for more information and to enter!
29 May 2022
Ötillö has announced that future Üto events will be held in the slightly warmer time of mid-June, as the last one suffered from exceptionally cold temperatures.
On the 9th July the Engadin event will have new courses that allows all starts and finishes to be at the same location, giving the Start/Finish area an extra buzz!

14 May 2022
Swimrun XTerra Tahiti!
Swimrunning in the French Polynesia!
We have just discovered there is an amazing Swimrun event in Moorea, Tahiti on 12 June 2022.  There are 2 distances - 12.5 km and 35 km.
CLICK HERE for more information on these Swimrun races in the dream destination of French Polynesia!
26 February 2022
As Keen As Mustard Swimrun Discount!
Epic Discount Code for As Keen As Mustard Swimrun Events in 2022!
30% OFF ALL RACES OVER ALL EVENTS!!
CLICK HERE TO REGISTER and when you enter use the code ** EXCLUSIVE_30 **
For a limited time only, so hurry, get those entries in, offer ends Weds 2nd March.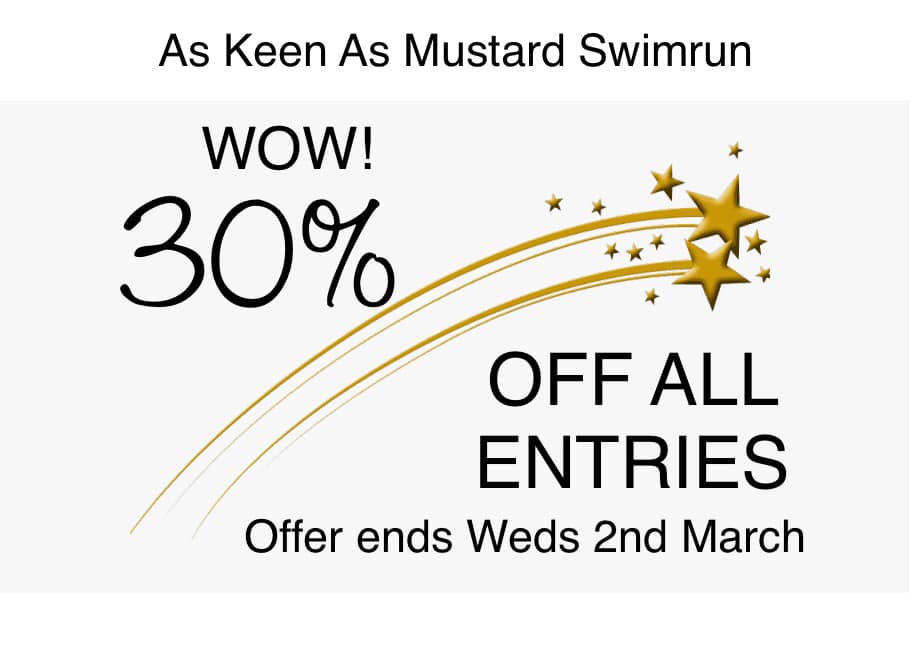 4 February 2022
Here is the latest announcement from Breca SwimRun about their New Zealand events.  It's not good news, I'm afraid. Both the Wanaka event and the Bay  of Islands events have been cancelled.

19 January 2022
Odyssey Registrations now OPEN!
Odyssey 2022 race registrations are now open!  Kickoff prices last until Feb 1st. Register now and save big!
CLICK HERE to go to the Odyssey Home Page.
16 January 2022
Speedo Wetsuits on Sale!
Just to let you know that SportsShoes.com are currently selling SPEEDO FASTSKIN SWIMRUN WETSUITS at a cut price. They seem to have all sizes.
Click here to go to their website.
22 December 2021
3 Islands Challenge Malta - New Event!
There is an exciting new SwimRun taking place in Malta on 2 October 2022 - the 3 Islands Challenge.  This SwimRun takes you on a journey; a 20 KM trail and open water combo to #BeatTheChannel in style, the Channel being the 5km Gozo Channel!
For more information and to register CLICK HERE
5 December 2021
The Löw  Tide Böyz
The Löw Tide Böyz have just uploaded their 100th podcast on Swimrun! You can check out our new page on these 2 guys from Northern California at our page Low Tide Boyz page.

3 November 2021
SwimRun makes its way into Science!
An article has been written in sciencedirect.com stating:
"Research on the demands of swimrun is scarce. More research is needed to improve athlete safety during events. Also, research is needed to provide insight into enhance training methods and performance."
1 November 2021
Hong Kong Island SwimRun
The Hong Kong Island SwimRun is to be held on 21 November 2021.  CLICK here to register for this event!
21 October 2021
SwimRun Training Camp - Greece
The Big Blue Swim (10 year old Swimming Adventure Holiday Company specialising in Greece with their own beautiful support boat Mowgli) are running a Swimrun Training Camp (The Meganisi Splash) in Greece in 2022 with Jack Maitland (Olympic coach).
7 October 2021
Lodging Update for Austin SwimRun
Odyssey SwimRun have announced the following for their event on 7 November:
LODGING UPDATE (AUSTIN) - For those wondering about lodging for our Austin event... we just updated the webpage with some very affordable and convenient options. Check it out here!

29 September 2021
ÖTILLÖ SWIMRUN CATALINA POSTPONED 

Otillo have announced:
"Unfortunately due to the uncertainties connected to the travel ban from Europe to the US we have been forced to move ÖTILLÖ Swimrun Catalina to March 19 & 20, 2022.  As we are responsible for moving the race we will move your entry automatically to the new dates. If it is not possible for you to participate during the new dates we will give you a 95% refund if you request it before November 1st, 2021."
The event was due to be held on November 20 & 21 2021.  If you are entered in the race, contact Otillo direct if you need a refund.
23 September 2021
SwimRun Fuerteventura - New Date!
SwimRun Series Canarias have announced a last minute change of date from this weekend, the 25 September to the 9 October.  On their website this is due to the COVID rates on the island.  They have chosen 9 October as the tides are best for the event on that date.
All participants can have a refund if they cannot attend the new date.
17 September 2021
Aquaticrunner, Italy - 2021 Results
Aquaticrunner starting from Grado at 6:50 am, and arriving in Lignano Sabbiadoro (North East of Italy), is a competition of SwimRun, swim and run between sea and islands. 17 swim / run transactions, for a total of 4.75 km of swimming and 24.7 km of running.
The first edition was held in 2014, and that was also the first swimrun race in the world using the solo/individual formula.

240 ATHLETES STARTED -
The winners are Ignasi Gironès Pujadas and Dacil Hernandez
14 September 2021
Otillo World Champs Film now online!
The Otillo official World Championships video is now online and can be seen HERE
There were 2 new course records in Men and Mixed, and 150 teams finished the race on 6th September 2021.
Congratulations to the new Swimrun World Champions: Oscar Olsson & Adriel Young, Desirée Andersson & Victor Dahl, Kristin Larsson & Helena Sivertsson.

26 August 2021
Swimrun Loch Lomond - CANCELLED
Swimrun Loch Lomond Inch by Inch, due to take place this Sunday 29 August has been cancelled.
The organisers have made the difficult decision to cancel at short notice due to a few setbacks including not receiving a Covid grant they were promised.
All entrants will receive a full refund.
5 August 2021
UK National Swimrun Champs
Breca have announced:
"We are delighted to announce Jersey as the designated host of the 2021 UK National Swimrun Championship!
Jersey will welcome 120 of the top swimrun athletes from the UK, joining the existing field of competitors on 4 September.
Breca is inviting all top 5 finishers in each category (team & solo) from UK mainland races to receive free race entries."
6 July 2021
ÖTILLÖ Swimrun 1000 Lakes 2021 – Cancelled
Otillo have announced the 2021 race weekend is cancelled.
"Germany has general elections on that weekend and the City of Rheinsberg has just informed us that they cannot get enough volunteers to support the races. Without that support it will be impossible to put on the events.
We will refund 95% of the entry fee to those racers that are booked or move you to another race."
8 June 2021
Free Swim Buoy for Korrigeri Entrants!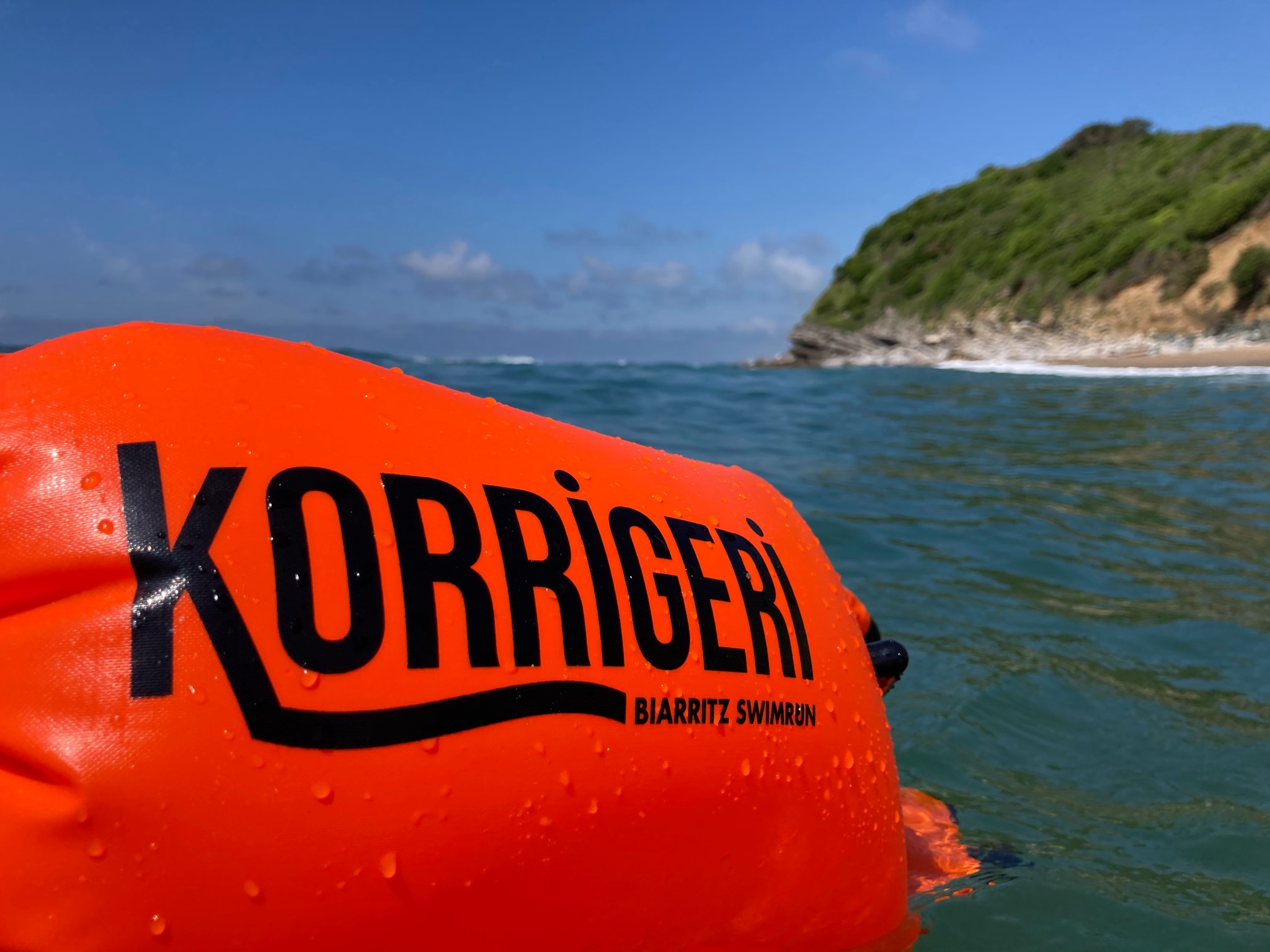 A great offer from Korrigeri Swimrun in Biarritz, France. Each competitor will find in their race bag a great swim buoy for all open water sessions.  An essential accessory for safe workouts.
The race is on Sunday, September 5th
28 May 2021
Otillo Races to go ahead in Sweden!
The Swedish Government just announced that 900 persons will be allowed in events after July 1st!
ÖTILLÖ Swimrun Gothenburg, Final 15k and World Champs now in the clear without restrictions.
26 May 2021
Breca Sale for all UK Events!
There is currently a flash sale on for all Breca UK 2021 races (Coniston, Gower, Loch Lomond & Jersey). To take advantage of the sale, just head to to the Breca event pages and the discount is automatically applied. This offer will expire on the 31st May 2021.
25 May 2021
Introduction to Swimrun
Saturday 3rd July, 9.30-12.30 at Llyn Padarn, Wales, UK.  Organised by loveswimrun.co.uk.
This is a 3 hour course with a land based session covering Swimrun wetsuits and gear, training safely in open water, use of hand paddles, pull buoys and tow systems, running in your wetsuit, shoes for Swimrun, transition training and race strategy, swimrunning as a solo or in a team, race hydration and nutrition and environmental considerations.
10 April 2021
Breca Swimrun - No full distance races
Breca Swimrun are sad to announce that no full distance races will run in 2021.
19 March 2021
Love SwimRun Llanberis Date Change
Love SwimRun had announced that their Llanberis event in North Wales, UK will move to 2 October 2021 due to the ongoing COVID-19 situation.  Entries are open HERE
6 March 2021
Otillo Race Calendar Changes!
Otillo were going to launch the 2021 season on Malta. This will not be possible due to the Covid-19 situation. The race has been moved to November 6 - 7, 2021.
On June 19 - 20 they were to host the Isles of Scilly weekend. Due to the Covid-19 situation and the uncertainty of international travel to the UK they are forced to postpone this years event. The 2022 race date will be June 4 -5.
Read more on the Otillo website HERE....
24 February 2021
Odyssey Zoom Meeting - 5th March!
on 5th March Odyssey, USA race organizers, are holding the first in a series of free Zoom Meetings to discuss the sport of SwimRun and specific events in their 2021 Calendar.  In this meeting they will introduce themselves, talk about their plans for the coming season and hold a general athlete Q&A session.
The session will be recorded and uploaded to their YouTube channel if you can't make it!
CLICK HERE for more information and for the link to join the meeting.
16 February 2021
UK Training & Kit Testing Event - May 16th 2021
Join As Keen As Mustard Events for their training and kit testing sessions at Sibson Marina.
A chance to train, test your kit, test new kit and chat.
There is a training course set up and an area for testing new and trying out your own kit. The Keen As Mustard Team are on hand to help with any questions and John from Fenland Runner will be there with all the best kit on offer from HEAD to try from hand paddles to wetsuits plus Oriocx swimrun shoes, nutrition and much more!
This sounds a great event to get you ready for the upcoming season!
10 February 2021
ÖTILLÖ Swimrun Gothenburg! New location!

On Saturday August 7th, 2021 the City of Gothenburg will provide the scene for ÖTILLÖ, the origin of the sport of Swimrun.
The Southern Archipelago of Styrsö, Vrångö, Donsö, Brännö and Köpstadsö is a mere 15 minutes from the mainland and part of the City of Gothenburg. It has a history since the stone age and a geography that is spectacular. This new location sounds amazing!

The Experience is 7,5 km, the Sprint is 19 km and the World Series is 35 km.
Read the official Press Release HERE
10 February 2021
Solo Entries for Breca Swimrun
Statement from Breca:
"We are incredibly excited to announce the launch of solo entries across all Sprint races.
This new format will allow participants to race if their teammates are stuck in other places, for new people to try swimrun or to experience swimrun in a slightly different way. There will be a few additional safety measures for those flying solo.
The first race supporting solo entries will be the upcoming Bay of Islands."
5 February 2021
Free Online Global Swimrun Seminar - 10 February!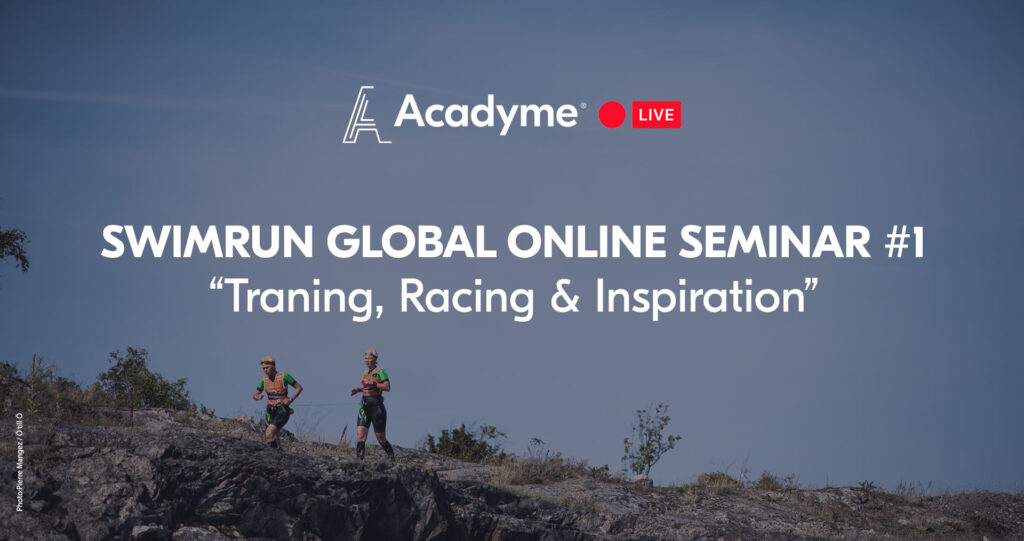 On 10 February, Acadyme.com are hosting a Free Global Swimrun Seminar.
"Swimrun has grown from a marginal phenomenon to global sport in less than 10 years. How did it start, how has the sport developed and what does the future hold?
As a swimrun-enthusiast, how should you train, prepare and compete? And what does it takes to make it to Ö till Ö – the World Championships in Swimrun?
Swimrun Global Online Seminar #1 gives you an inspirational perspective on swimrun as a sport. Our mission is to boost your motivation and energy for the coming season.
Our guests – Michael Lemmel, Fanny Kuhn and Adam Skolnick are some of the most influential voices in the sport and will give you new knowledge in this first Swimrun Global Online Seminar.
This seminar is free and you will be able to watch this live broadcast in its full version a couple of days after the event."
4 February 2021
Ö TILL X - THE ULTIMATE ENDURANCE CHALLENGE
Otillo have announced the following:
"As the racing season is still far away ÖTILLÖ has just launched an interesting project together with the Xtri World tour. To inspire, to motivate and to prepare you for real life racing soon again.

This is a new take on virtual racing and a new collaboration from the creators of two of Scandinavia's finest extreme sports events. The MyXTRI – MyÖTILLÖ Ultimate Endurance Challenge."
CHECK OUT THE CHALLENGE HERE.....
28 January 2021
Zone3 Viper-Speed Goggles Scoop 220 Triathlon Award!
Zone3's Viper-Speed goggles have just scooped 220 Triathlon's 'Cutting Edge' award, being two time Kona swim winner Josh Amberger's goggle of choice.  Initially designed as a pool goggle, the Viper-Speed's wide field of vision combined with their hydrodynamic design makes them a favorite for both pool and open-water swims.
READ MORE AND GET THE BEST PRICE HERE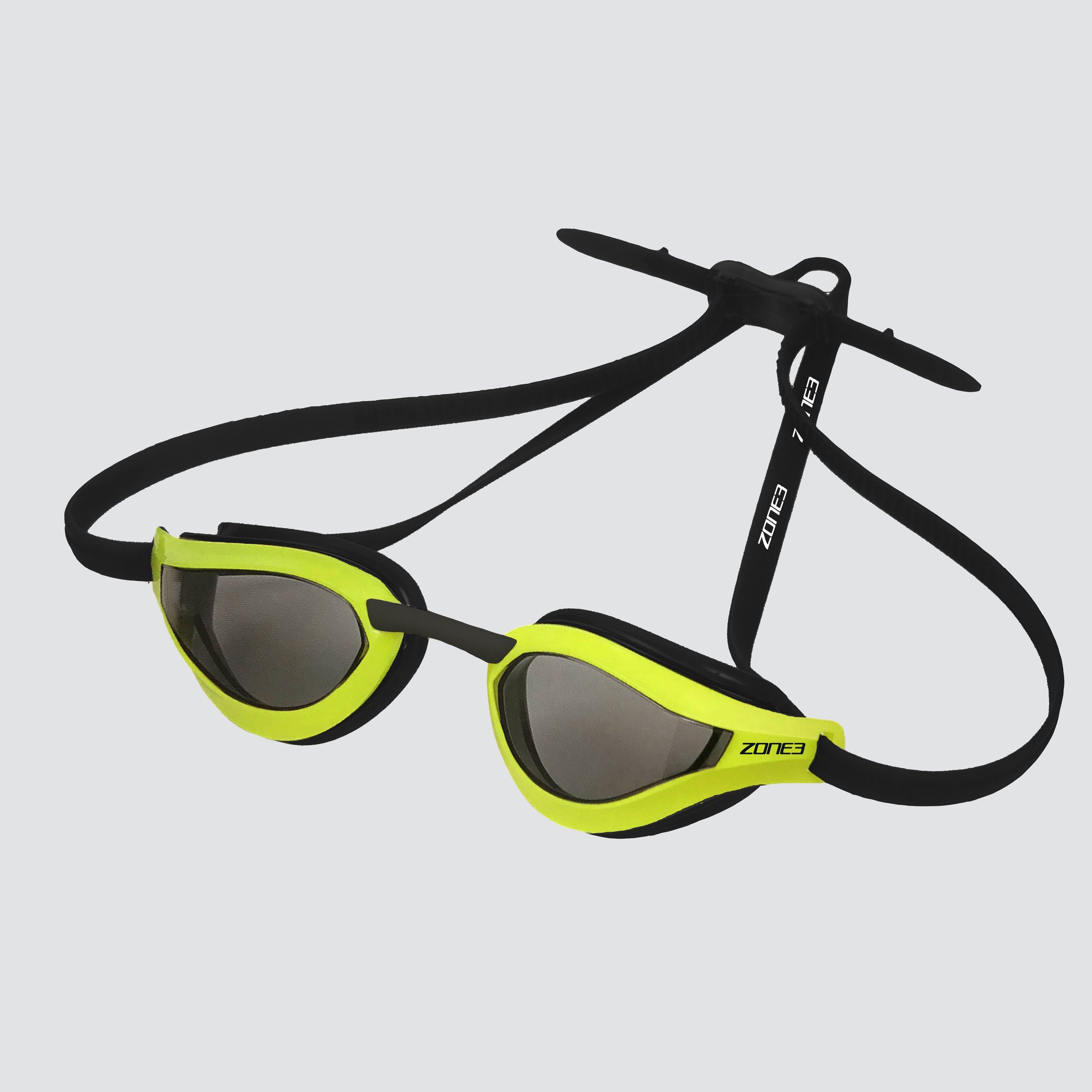 Zone3 Viper-Speed Goggles
22 January 2021
Odyssey Ludington - New Date in October
The date for Odyssey Swimrun Ludington, Lake Michigan, has changed from May to 3rd October 2021.  The organizers say there are a dozen reasons why this is a better date for everyone.
Registration officially opens Monday 25 January 2021 at 12.00 am with kick-off prices for the first 2 weeks, so enter now to take advantage of the best pricing of the year!
18 January 2021
Breca Jersey Swimrun 2021 Date Announced

Breca have announced that the 2021 Breca Jersey Swimrun will go ahead on 4th September 2021.  For the moment they are only launching the Sprint course but hope to add a Full course at a later date depending on vaccination programs, easing of restrictions and return of travel.
11 January 2021
Registration to Otillo World Championship 2021
A reminder that applications to register for the Otillo Swimrun World Championship 2021 need to be in by January 20th.
CLICK HERE to find out how to register!
4 January 2021
Keen As Mustard Events Open for Entries!
Entries are now open for the UK Keen As Mustard events - friendly, all ability Swimrun races - 5k, 10k, 21k solo and pairs
We have a page on Keen As Mustard Events - you read it here!
11 November
As Keen As Mustard Events - 2021 Registration Open!
As Keen as Mustard, UK, organizers have announced:
2021 ENTRIES ARE OPEN for
Box End Bedford on the 6th June 2021
Nene Park Peterborough 20th June 2021
Grafham Water Grafham on the 27th June 2021
Long Eaton Nottingham on the 18th July 2021
Manvers Lake Rotherham on 11th July 2021 (opening shortly)
St Ives Huntingdon TBC 12th Sept 2021
Bewl Water Tunbridge TBC Sept 2021
Entries at www.entrycentral.com/akamustard
Details at www.akamustard.events
Check out our page on the As Keen As Mustard events HERE
5 November
Swimrun Tenerife Goes Ahead!
With all the events that have been cancelled this year it is great to see that Swimrun Tenerife is going ahead this Saturday 7 November.  The Swimrun Canarias series has 3 events.  Swimrun Fuetenventura was successfully held on 17 October and the Gran Canaria Swimrun event is planned for 22 October.
Read more about the Swimrun Canarias here....
15 October
Keen As Mustard Events, UK, Series Winners!
Keen As Mustard Events, UK have announced their Series winners:
"Congratulations to our series winners...
FENLAND RUNNER 5k Intro Series winners are
Female SARAH PRITCHARD
Male MARK WALFORD
HEAD U.K. Grass Roots Swimrun Series winners are
Female 10k solo RACHEL BARNES
Male 10k solo THOMAS ALLEN
Female 21k solo ADELE RAIMENT
Male 21k solo RUPERT RHODES
21k mixed team VINICIUS VECCHIATTI & SARAH KING
21k male team DAVIDE MOLINARIO & LEE CUTHBERT
Congratulations to all"
10 October
Otillo Hvar Cancelled and Malta On Hold!
Michael Lemmel has announced:
ÖTILLÖ SWIMRUN HVAR - Cancelled
After discussions with the Town of Hvar and at the request of the Croatian national Covid-19 headquarters we have been asked to cancel the event. The town is more or less closed down and they fear that the second wave in Europe will block all travel. This has brought us to the conclusion of cancelling ÖTILLÖ Swimrun Hvar in 2020.

Anyone with an entry to the Hvar race weekend is free to move it to any of our other events before the end of November 2021. When you are ready to enter the event of your choice please email info@otilloswimrun.com for a 100% discount code in the same category. Please ask for your discount code before December 20th for it to be valid. Mark your email with "Race category and team name". The 2021 event calendar will be published in December.

ÖTILLÖ SWIMRUN MALTA
At the moment we are keeping the Malta event on hold. We are seeing what the development is in the next two weeks but considering the development of Covid in Europe at the moment we see that we might have to postpone this event. Our goal is of course to keep the dates but it must also allow us and you to be able to travel and participate without too much hassle. We will communicate the status clearly before November 1st.


1 October
Ötillö have announced that the SwimRun event in Cannes (South of France) IS ON!.  Still 2 weeks to go, but everything is falling into place.

26 / 27 September
The Ötillö event in Üto has been cancelled. Unfortunately, this event will not be held this year. A decision has yet to be made regarding the event planned in Cannes, France.
5 September
Swimrun Costa Azahar, Spain Cancelled
Swimrun Costa Azahar in Oropesa del Mar, Spain scheduled for November 15th 2020 has unfortunately had to be cancelled.

5 September
Grafham Water, UK, Swimrun Cancelled
As Keen as Mustard Events have announced:

Hi All
After getting so far with a Covid 19 secure race we have come unstuck with our water test. Grafham Water is over the safe bathing limit for BlueGreen Algae so, unfortunately we have to cancel the races.
We are so sorry for any inconvenience this will cause, we are gutted.
We would like to offer a free transfer to any of our 2020 races or our 2021 races.
We are racing at
Bewl Water in Kent on the 13th September
St Ives in Cambs on the 20th September
Long Eaton Notts on the 27th September
Nene Park Peterborough on the 4th Oct
Box End Bedford on the 11th Oct
Please email me at nickybailey@hotmail.com with your transfer choices
We do understand that transferring or deferring may not be an option and we would respectfully ask if you can you do, we will of course offer you a refund. We will unfortunately have to take 10% from the refund to cover commission costs.
We are thoroughly disappointed...we can beat a pandemic but not alae!
Sorry ...
Nicky and Chelsey
As Keen As Mustard Events

4 September
Otillo Sprint Final 15K Race Director Report
"The camaraderie, the passion for sport and the desire to push into the red zone joins us together!
Thank you for a memorable ÖTILLÖ Sprint Final 15K weekend!"
CLICK HERE to read the Race Director's Report from this great event that took place in these difficult times!
Date: 31 July 2020
Swimrun Riverthlon goes ahead!
Announcement from the organizers:
 "In times of COVID-19, the swimrun scene has to stick together particularly strongly. We're back in the starting blocks and invite you to take part in Austria's first (since 2017) and still largest swimrun event, the Riverthlon, on August 23, 2020. 
The place of action is Waidhofen/Ybbs, located in the center of Austria, easily accessible from every direction. If you have any questions, please do not hesitate to contact us at info@riverthlon.at or www.riverthlon.at. We look forward to seeing you! Oh yes, and we offer a prize money of 500€ for a new track record (each, male and female)" 

Date: 20 July 2020
Ötillö cancels Sweden World Series Event

Race Director at Ötillö, Michael Lemmel has announced that the Swedish authorities have withdrawn permission to stage the 2020 World Series event in  Sweden. It is hoped to hold it in September 2021.
In the meantime, the SwimRun event at Engadin, Switzerland, is still scheduled to proceed this coming weekend 25/26 July.

Date: 17 July 2020
ARK Swimrun announce new website
ARK Swimrun have a new website!
Date: 4 July 2020
IGNITE to be taken over by Rip It Events
IGNITE have made the following announcement on their website:
"COVID-19 pandemic has affected events all over the country and IGNITE SwimRun is no exception. Our event venues are closed for the foreseeable future and new registrations have all but stopped, making it difficult to continue operating as is. While we had hoped to weather this storm, we are forced to make some tough decisions.
Effective May 15, 2020, Rip It Events LLC will acquire IGNITE SwimRun LLC. IGNITE SwimRun Maryland will become SwimRun Maryland. ​We are grateful that you chose IGNITE this year and in years past. THANK YOU for promoting this sport. We have had a blast creating unique event experiences and have made many friends along the way. We hope you consider SwimRun Maryland in 2021."
Date: 24 June 2020
Ötillö have confirmed that the Engadin SwimRun event will go ahead as planned, but with an additional 100 places on offer. Sign up now!
Also, the New York Marathon, due to be held in November 2020, has been cancelled.

Date: 12 June 2020
Race organizers Ötillö have announced some new products from their Sponsors, VIVOBAREFOOT and Ark. 
VIVOBAREFOOT have released a new shoe called the 'Tempest', designed to cope with slippery surfaces, sharp rocks, and road surfaces. Our review is coming soon!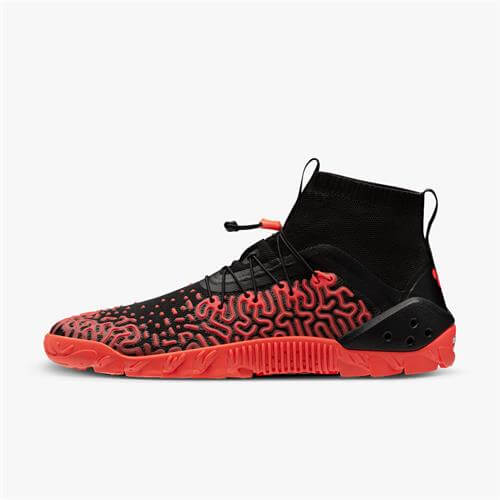 Vivobarefoot Tempest
Ark have released what they call the ultimate SwimRun suit, called the Utö, after the famous Ötillö event. It has a low-level front zip, extra warmth in the upper body area, and great elasticity in the leg area for running. Our review is coming soon!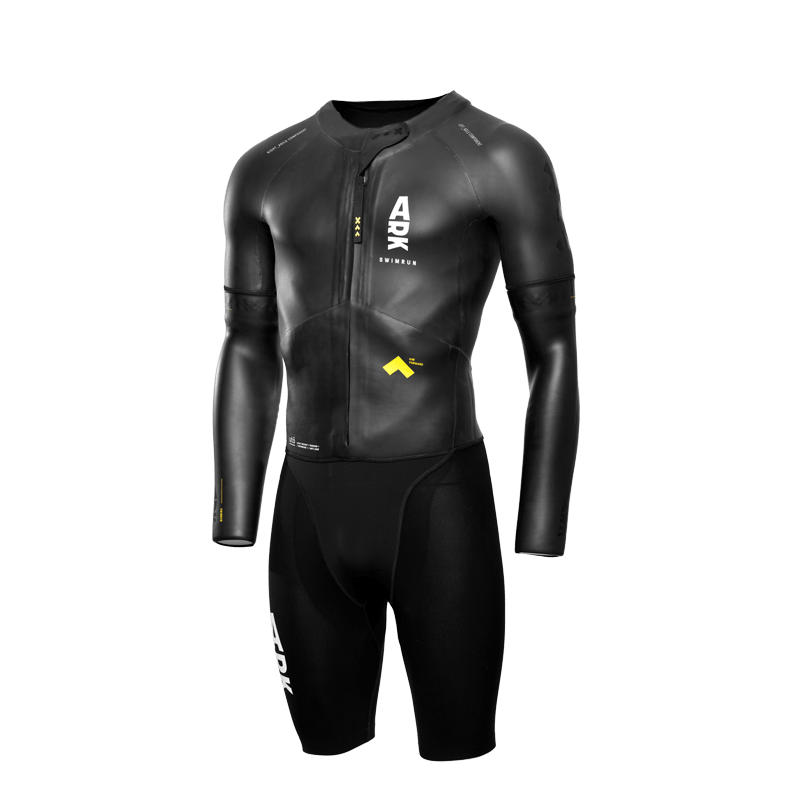 ARK men's Utö suit.
Date: 8 June 2020
Breca Virtual Series - Registration Open!
You can now enter any of the 4 challenges in the Breca Virtual Series.
Complete one of four virtual challenges: The Beowulf Challenge, The Pirate Challenge, The Ice Challenge or The Lunar Challenge to win a t-shirt, medal, certificate, and the chance to win one of the grand prizes. With only a £20 entry fee and £15 of every purchase going to charity, this is the perfect way to get back into swimrun shape for the challenges that lie ahead.
Date: 29 May 2020
Breca - Virtual Swimrun Series!
Breca have made the following announcement!
"This summer Breca are taking you to the moon and back with our Virtual Swimrun Series.
We are here to guide you out of your lockdown slumber and back into swimrun shape. With 4 unique challenges on the way there is something for everybody.
Full information coming your way on the 1st of June..."
Watch this space!  We will update further on 1st June!
Date: 15 May 2020
ÖTILLÖ launch new Website!

Otillo, the founders of Swimrun have today announced the launch of their new website that they have been working on during lockdown.
Check it out HERE!  It's pretty cool!
Date 17 April
Breca Swimrun COVID-19 Update
Breca have released an update on the Breca Swimrun 2020 series. Please follow the link below to read the article on their reaction to COVID-19 and plans for the global series this year.
This is the new planned race calendar for 2020:
Breca Jersey, 5th September 2020 (confirmed)

Breca Gower, 26th September 2020 (provisional)

Breca Bay of Islands, 5th December 2020 (provisional)
Date 9 April 2020
Otillo Announcement on 2020 Events
Otillo have made an announcement about the upcoming 2020 events and which will be cancelled or postponed.
Date 9 April 2020
Virtual Swimrun Event - 10 April 2020
Join a virtual swimrun on Friday 10 April after work with Envol Swimrun.
Envol Swimrun is online for a special SWIMRUN training session. We will do the Utö swimrun Sprint race!
Based on the times of last year's winners, Francesc and Henrik, we will take you through the course, section by section. You will do each swim and run segment of the Utö sprint, at your own speed for as long as it took Francesc and Henrik in 2019.

CLICK HERE for the details and to register a place!
Date 8 April 2020
Theft of ORCA Wetsuits
The World of Swimrun Admin have announced:
"The night between 6 and 7 April 2020 became a whole pallet with new ORCA wetsuits for triathlon, swimrun, open water, as well as some accessories, stolen from our freight forwarder's truck at the resting place Lagan in Småland, Sweden. The thieves will most likely try to sell these products and we ask you to be observant."
You are asked to contact them if you see anything suspicious.
Date 23 March 2020
Swimrun Race Cancellations
As the Covid-19 virus spreads around the world, many countries are closing their borders and many Swimrun events are being cancelled.
We will try to keep our calendar updated with cancellations and postponed races but we advise you to contact the race organiser of any event you have entered to check the status of your race so you can amend travel arrangements etc. 
Date 19 March 2020
Swimrun Tenerife postponed till July 18
swimrunseries.es have announced that the date of the first Swimrun Tenerife has been changed from May 9 until July 18 as a preventive measure in the face of the health alert situation due to COVID-19.
Date 16 March 2020
Breca Bay of Islands cancelled due to Coronavirus
Breca have announced that the Bay of Islands Swimrun will not take place in April due to the COVID-19 pandemic.  They are trying to reschedule it to the end of the year.
Date 7 March 2020
Breca Swimrun returns to Jersey for 5th year!
Breca Swimrun has confirmed its fifth year on the Channel Islands.  
Breca Swimrun Jersey
Date 31 January 2020
Breca's First Event in Scotland, UK
Breca's inaugural event in Scotland will be a magnificent swimrun race and will be held in Loch Lomond.  Breca say:
"We look forward to welcoming returning swimrunners, local Scots and our international community. For those interested in a recce, we would recommend heading to the summit of Ben Lomond for an excellent panorama of the loch.
The race will run mid-summer on the 8th & 9th August and the long range weather forecast is for a bright yet cool day, but don't quote us on that.Final course map due soon on the Breca Swimrun website."
Date 23 January 2020
New Otillo Equipment Rule
Otillo have announced the following new mandatory equipment rule:
"Starting with the ÖTILLÖ Swimrun Catalina weekend we will NO longer require that each team has a compass and a race map with them."
Check out the Otillo Swimrun rules - www.otilloswimrun.com/rules

Date 16 January 2020
Otillo SwimRun Series is starting soon!
Otillo have announced: "The 2020 season is soon under way. In 7 weeks we have ÖTILLÖ Catalina. Our first race in the USA.
In March there is the new ÖTILLÖ Merit race heroswimrun in Brazil. An amazing race course in the town of Buzios, north of Rio. We know that the race director Fabio is looking for some established European teams that can bring some color to his event. Contact them as they might be able to provide some travel packages if you fit the profile.
Then in April we have two races.
The ÖTILLÖ merit race SwimRun Lake James in the beautiful North Carolina is well worth the visit in the unique location and race course and should be on all US racers list.
ÖTILLÖ Hvar in Croatia where we meet spring and enjoy the incredible water.
Check them all Out and sign up on HERE!"
Date 30 December 2019
Swimrun Season Wrap Up!
This is a great blog from Vivobarefoot including an interview with two of the top swimrun athletes in the world, Fanny Kuhn and Nicolas Remires to reflect on the season past as well as their plans for the future:
https://www.vivobarefoot.com/…/decem…/swimrun-season-wrap-up
Date 26 December 2019
Breca Georgian Bay, Ontario - Pre-register!
Next event: September 2020
Location: Georgian Bay, Ontario
"Just on the eastern rim of Ontario's Lake Huron lies the Thirty Thousand Islands, a UNESCO designated reserve that stretches 200km north to south. It is the world's largest freshwater archipelago, a place of cultural and ecological significance, and we are honoured to call it the home of Breca's first North American swimrun adventure. This will be one of our wildest and most challenging races – a journey across uninhabited islands; grey-pink granite shorelines and wild, coniferous forests. Wanderlust meets extreme endurance, as only Canadians can do. We cannot wait to share this experience with you.
Places at the first edition in September 2020 will be limited.

Date 29 November 2019
Breca is heading to Canada!
Announcement from Breca:
We are happy to finally announce that we are launching our first North American event in 2020. Canada's stunning lakes, adventurous wilderness and extremely friendly culture make it a true paradise for swimrun, and we really can't wait to take you there!
A few words from Ben, our CEO: "We could not be more excited to be taking Breca into North America.  We know the Swimrun community will be chomping at the bit to test their abilities in what could even become our most spectacular destination yet.  Canada was a no brainer for us and a country we've wanted to launch in for years. It will provide the most quintessential Swimrun conditions possible, it will be breathtakingly beautiful, it will be incredibly challenging and it will undoubtedly be an unforgettable experience for our athletes."

We want to take this occasion to give a shoutout to our amazing community for the love and support that you showed us until now. It's thanks to you if we can keep growing, we won't disappoint you!

Date 22 November 2019
Breca is coming to Scotland!
Sorry for lack of updates! We have been on vacation and got engaged :) 
Update from Breca:
We are thrilled to announce that the very first edition of Breca Loch Lomond is coming on the weekend of the 8th-9th of August 2020.

It's a magical location, ideal for swimrun. At the heart of Scotland's first National Park, it's one of the country's most idyllic and unspoilt areas, with the largest expanse of fresh water in Britain and the backdrop of the mountains looming beyond.

The unique location will present the teams with long trail runs along the lush forest and frequent swims in the loch's clear glacial water.


Date 1 October 2019
New Otillo Flotation Rules
Otillo have today announced the following:
UPDATED FLOTATION RULE
After discussing with many racers we have decided to update the flotation rule one more time. The measurement is based on the commercial products on the market and we will NOT allow pool buoys bigger than 32 cm x 30cm x 15 cm. This is effective as of October 1st, 2019.
SAFETY BUOYS FOR SOLO RACERS
At the same time we will no longer require Safety buoys for solo racers. We will have buoys available or you can bring your own. This is effective as of October 1st, 2019.
Date 21 September 2019
Apologies for lack of news!  We've been unfortunately offline with Wifi issues for a month, but now we're back to keep you up to date with what's happening in the world of Swimrun!
Otillo Swimrun 1000 Lakes
Another view on ÖTILLÖ 1000 Lakes which is taking place this weekend in Germany. Race Director Michael Lemmel tills you why he loves the race!  Check out his video below!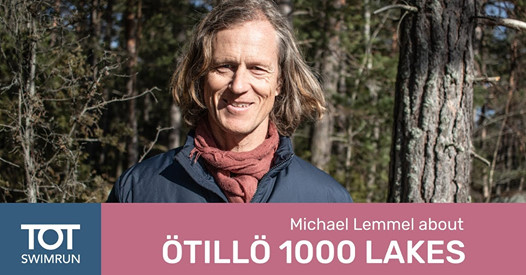 Date 13 August 2019
Otillo New Flotation Rule!
Announcement from Otillo:
"After seeing the development of bigger and bigger pull buoys, which becomes a huge advantage for those using them, we have decided to make a new rule limiting the size of the flotation.
As of today (13 August) the maximum size flotation that you can have in any ÖTILLÖ race is 40 cm x 30 cm x 15 cm.
We will have a box in which your device will have to fit into.This rule is effective as of August 12th, 2019 and therefore also for ÖTILLÖ, The Swimrun World Championship 2019."
Date 6 July 2019
Otillo Engadin is LIVE this weekend!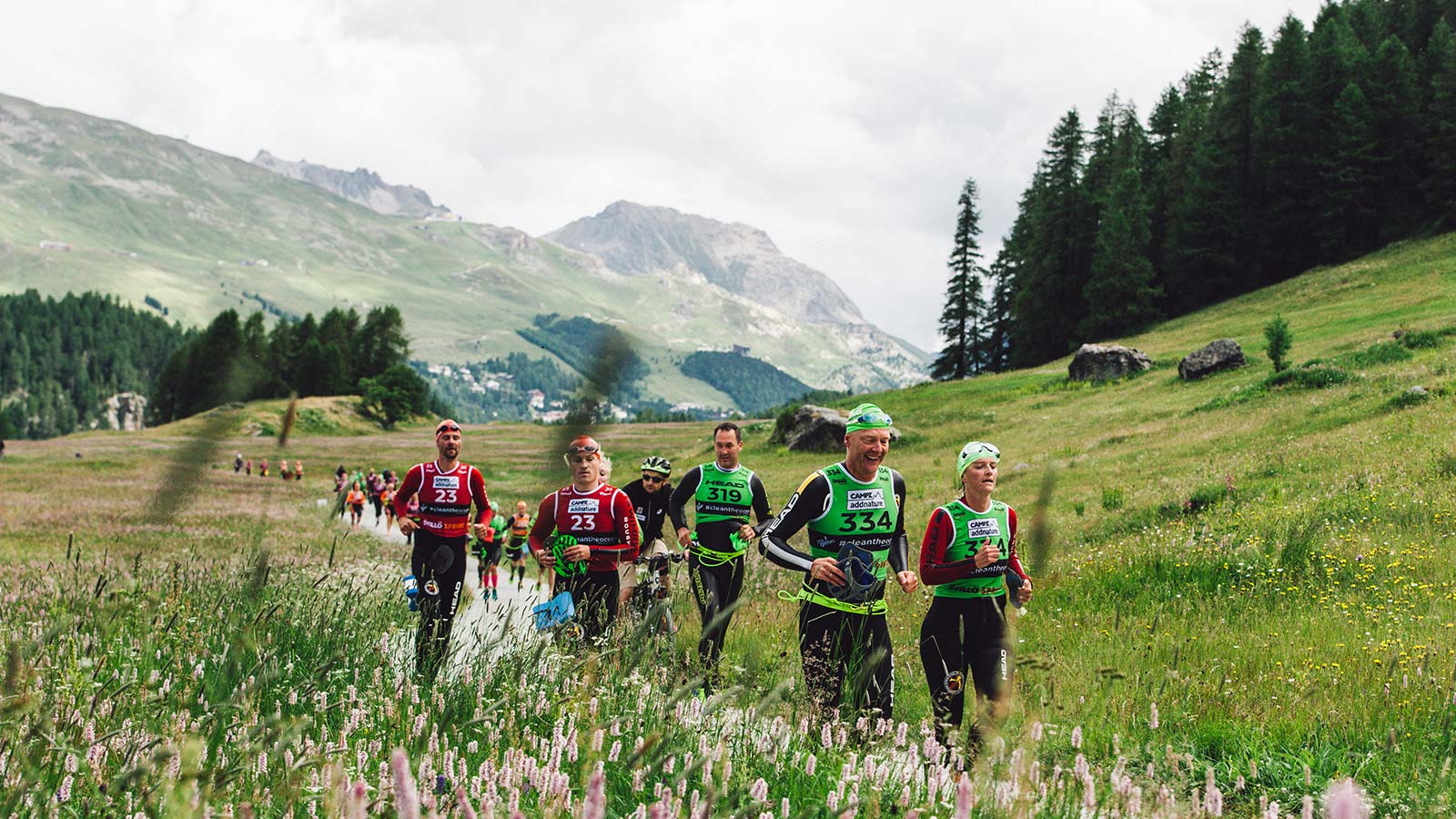 ÖTILLÖ Engadin, Switzerland. The last ÖTILLÖ weekend before ÖTILLÖ, the swimrun world championship 2019! The Engadin Valley is exceptional, if you are not there participating you can follow the races as close to LIVE as possible.
Click below for the LIVE site to find everything relevant to the races over the weekend!
Date 2 July 2019
Otillo Registrations Open!
ÖTILLÖ Malta registration opens at 14:00 CET on July 2nd. Today!
Click here for more information and to enter
ÖTILLÖ Catalina registration opens on July 10th at 14:00 CET
Click here for more information and to enter
Date 26 June 2019
The Authieman Swimrun in France - a unique race!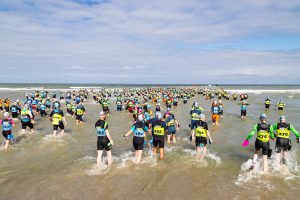 Busy First Swim!
700 swimrunners on a large sandy beach. 700m to run, and a buoy 500 further away. Guaranteed melee. Add to that waves and strong tide current, and you're in for a tough first swim. Centred around Berck-sur-mer in the North of France, 1 hour drive from Calais, the Authieman is unique as it passes through the sea, a river, a lake … and a tiny swimming pool at the very end!
Date 20 June 2019
Otillo announce new SwimRun in Malta!
NEW RACE 2019

Otillo announce ÖTILLÖ Malta to be held end of November - finish the season in warm water!
Malta has been populated by many strong cultures since 5900 BC which has left some incredible historical sites. The coastline is rugged and the water is AMAZING!
In November water temperatures are around 20 degrees C.
This will be the finals of the 2019 ÖTILLÖ Swimrun World Series.
CLICK HERE for more information!  Registration opens on July 2nd.
Date 28 May 2019
Otillo announce USA Swimrun Dates
Breaking news out of the ÖTILLÖ camp as co-founders Michael Lemmel and Mats Skott announce the first-ever ÖTILLÖ swimrun race outside of Europe.
ÖTILLÖ promises unique races in unique places and they'll certainly deliver with the new ÖTILLÖ Swimrun Catalina Island on February 29 and March 1, 2020. Located 40 km off the coast of Los Angeles in southern California, Catalina Island is a conservancy-protected, geologic and environmental phenomenon.
Date 25 May 2019
Who is fitter? A swimmer or a runner?
Who is fitter, a swimmer or a runner?  A new study looking at the hearts of athletes in each sport has found that whilst all showed above-average heart function, runners came out on top in terms of left ventricle performance.  But if you want to be on the safe side and cover all bases, the Swimrun is definitely the answer!
Read the full article from The New York Times here....
---
Date 24 May 2019
BRECA NEW ZEALAND 2020 DATES ANNOUNCED
Breca New Zealand dates for 2020 have been set!  The courses are still being plotted but you will be guaranteed stunning backdrops, clear waters, gnarly trails and friendly faces.  It's the winning recipe that makes New Zealand such a dream swimrun location.
Entries will open May 30th 2019 at 1pm NZ time.
---
Date 22 May 2019
Swimrun Costa Brava - Official Video Released
The official Swimrun Costa Brava by HEAD 2019 video has been released.
Click below to watch!
---
Date 2 May 2019
ÖtillÖ about to expand to the US

ÖtillÖ may be coming to Catalina Island in 2020 - read more here!  There has been much support to hold the race there so watch this space!
---
Date 15 April 2019
Great Race Report from Hvar SwimRun Women's Champ!
Fanny Danckwardt and Desiree Andersson win the Womens Team Event!
A great read from Fanny Danckwardt - winner of the Womens event in Hvar 2019.  Written 'from the inside' it gives her thoughts during the big event!
---
Date 2 April 2019
European Swimrun Championship to be Launched
The World of Swimrun have made the following statement:
"World of Swimrun understands that following the creation of multiple national championships (e.g. the recently announced Belgium championship) and the perceived need to unite European nations in light of the BREXIT events, the European Community commission for Sport will announce during its next Forum taking place in Bucharest (Romania) on the 8-9 April 2019 that a European Swimrun Championship  (ESC) will be organised. The team aspect was a key factor of the decision. This is an exciting development and recognition step for the sport. More details to follow."

---
Date 27 March 2019
British triathlete and 12-time Ironman Champion Lucy Gossage to compete at Isles of Scilly SwimRun
Find out how Lucy Gossage is taking on a new challenge every month in a break from Ironman racing.  On June 9th she will be competing in the Mixed Teams Group of the Isles of Scilly SwimRun - this is also the race we are competing in!! I think we may be a bit behind them :) 
Read the interview with Lucy here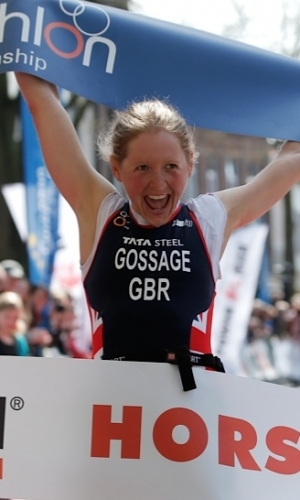 ---
Date 13 March 2019
SwimRun Canada Events are Set!!
The SwimRun Canada program is set and registrations are coming in. Canaqua Sports is proud to be hosting 8 SwimRun Challenge events for the 2019 season. Check out their new website www.swimrunchallenge.ca and join in the fun and excitement that is SwimRun, as they continue to expand and grow SwimRun in Canada.
We will be adding Canada dates to our SwimRun Rest of the World calendar soon!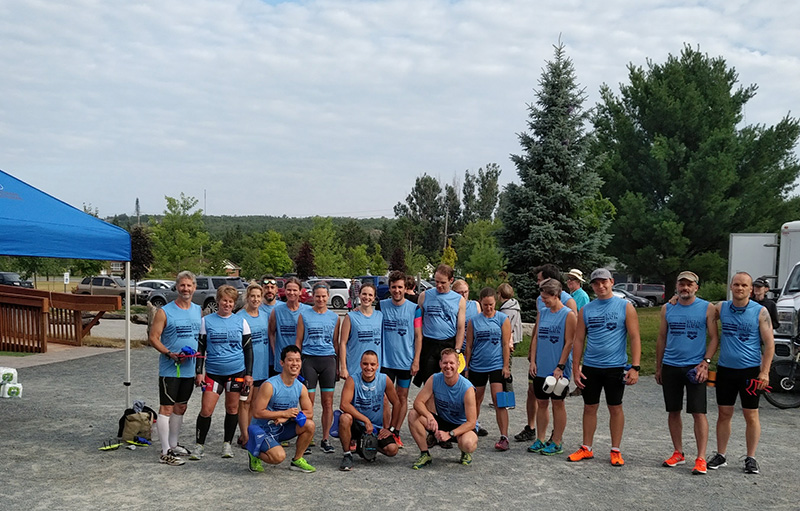 ---
Date 6 March 2019
US SwimRun Calendar and National Champs!
Check out the new US SwimRun calendar and they have also announced a national championship! 

---
Date 31 January 2019
Inaugural Breca UK National Championships!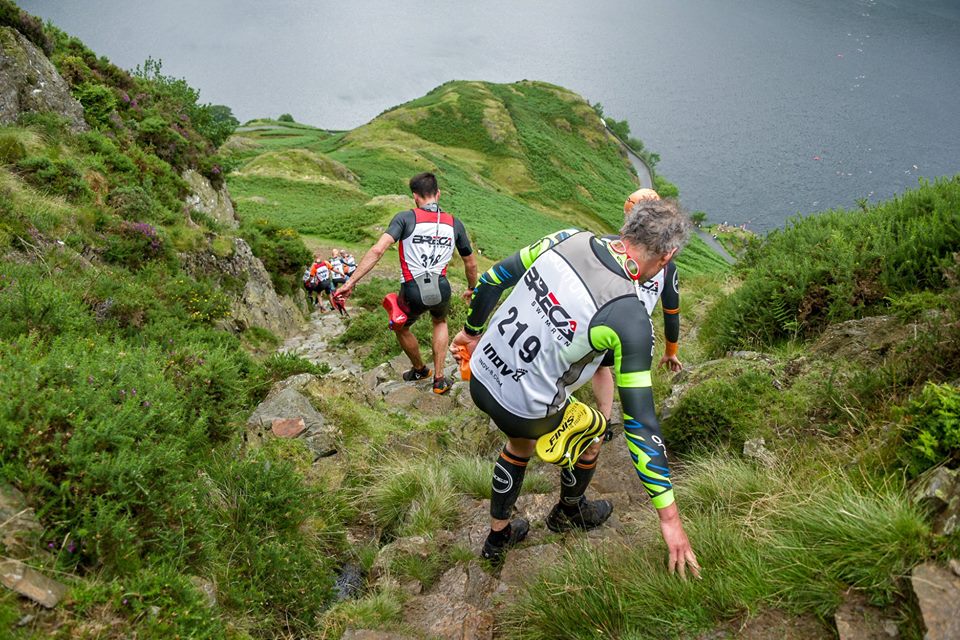 For the very first time, teams will be able to compete for the Breca National Championship title and earn Rankings points across all their races.
The winning teams in the Full and Sprint distance races at Breca Buttermere in each category will be crowned the 2019 Breca National Champions.
Breca Buttermere will be held on 10 - 11 August 2019 - 43km full distance and 19km sprint - "brutally beautiful"
---
Date 29 January 2019
ÖTILLÖ Swimrun World Series
On Monday February 4th at 11:30 you can listen to one of our Race Directors, Michael Lemmel at the ISPO Trade Show in Munich.  ISPO is the world's largest international multi-segment exhibition for the sports industry.
Mats Skott and Michael Lemmel are the two organizers of ÖTILLÖ - the race that started the whole Swimrun movement. What started as a drunken bet in Vardshus on Utö is now the driving force behind Swimrun, one of the fastest growing endurance sports in the world. Michael Lemmel tells the Oudoor and Watersports community why the sport is exploding and where it might go in the future.
---
Date 23 January 2019
World of Swimrun Bucket List 2019
The World of Swimrun site have created a world swimrun bucket list now the 2019 Swimrun season is on!  Get planning those races round the world!

---
Date 8 January 2018
Swimrun Bologna, Italy - 2019 date in the calendar!
Swimrun Bologna will be held on 28th July 2019.  This is a great race that we did in 2017.

There are now three distances Short, Half and Long of 40 km - Otillo Merit Race and National Championship in pairs.
All race information and registration methods will be on their website soon - click here for further details.
You can read our race report here.
---
Date 16 December 2018
Vietnam's First Swimrun is Announced!
Beautiful views and fresh air between the pine forests, challenge yourself in the cold water that will be a great and unforgettable experience.

The first Swimrun event in Vietnam is being held in 2019 - find out more here.
You can get a taster of the race route by clicking here to watch a short video!
---
Date 7 November 2018
Swimrun Côte Vermeille - sold out in 20 mins!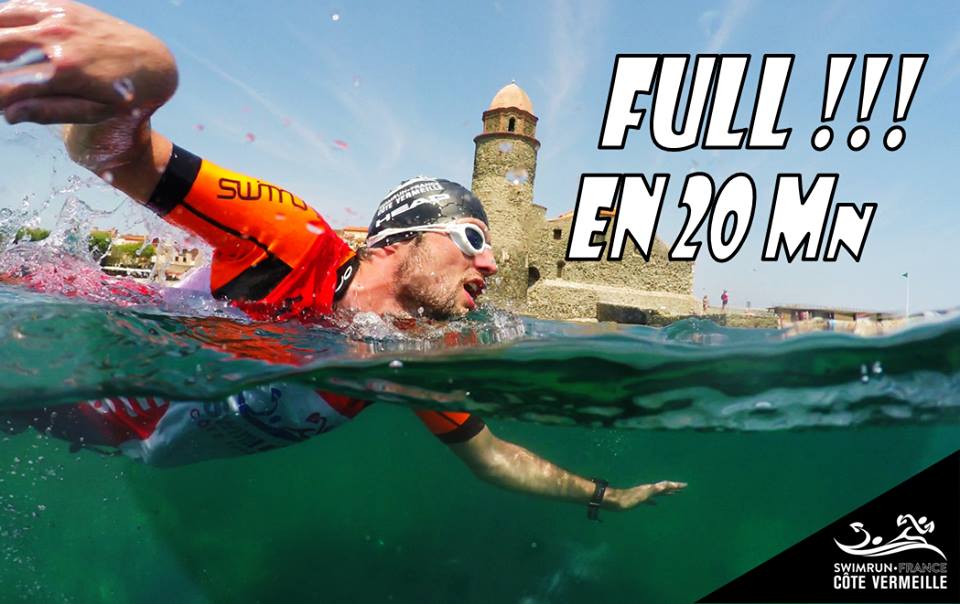 The middle distance for this Swimrun in South of France - near the Spanish border - sold out in 20 mins!! We tried to enter and are on the waiting list.
The short distance sold out in 25 mins.   Other distances are still available but selling fast!
Read more about this popular race here....
---
Date 6 November 2018
Date set for ÖTILLÖ Isles of Scilly Swimrun!
The third ÖTILLÖ Swimrun World Series weekend of the year. On the beautiful Isles of Scilly, off the coast of Cornwall. We call it "Paradise lost". Do not miss this unique place.
Friday afternoon #cleantheocean activity
Saturday - Sprint & Experience - Team and solo
Sunday - World Series - teams onlyInformation about the weekend is found here:
www.otilloswimrun.com/races/isles-of-scilly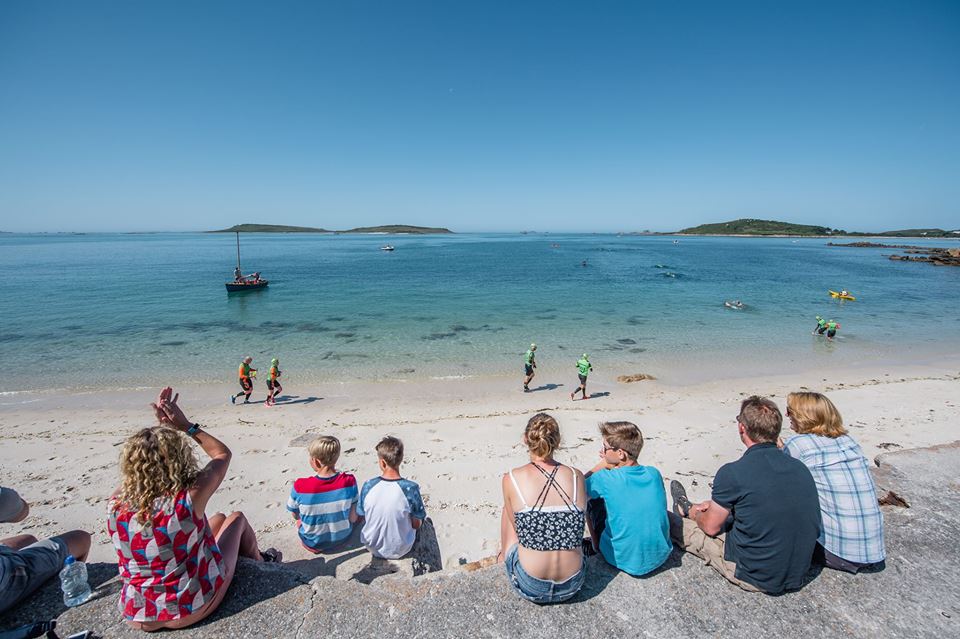 ---
Date 25 October 2018
ORCA launch SwimRun specific products!
PRESS RELEASE FROM ORCA - one of the original Triathlon brands
If you love swimming, obstacle courses and nature then SwimRun could be the sport for you!Discover more about this exciting sport from three of our fave experts and then check out the SwimRun specific products we've developed at Orca - selected items are 30% off right now so it's a great time to stock up for the coming season!Take a look here: www.orca.com/featured/swimrun-time/

---
Date 29 September 2018
ÖTILLÖ's new World Champs are ready for 1000 Lakes this weekend!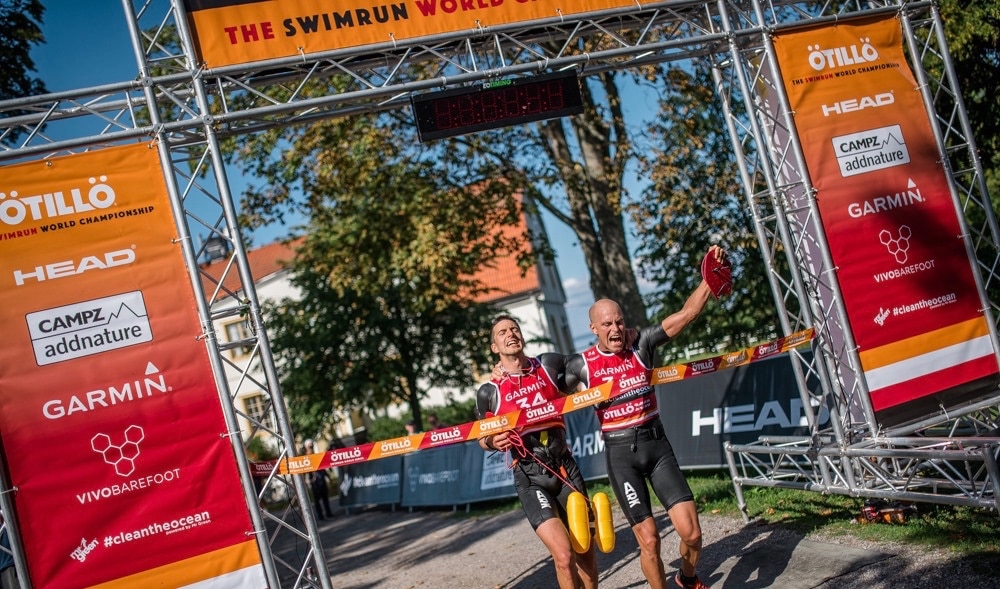 The new Otillo record holders Fredrik Axegard and Alex Flores are racing again at OTILLO 1000 Lakes after an impressive win just 3 weeks ago.
To read the story of how they prepared for their race and a bit about their background in sport click here
---
Date 14 September 2018
Records Tumble at Breca Jersey 2018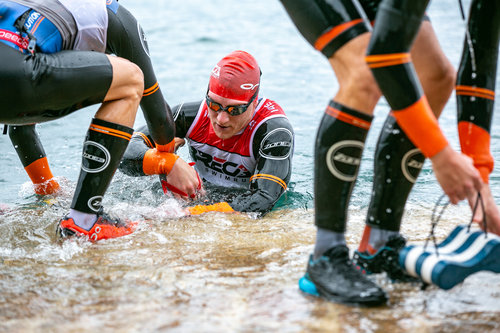 Due to historically calm conditions, records were set at the Breca Jersey Swimrun! 144 swimmers raced around 54k of Jersey coastline.
Course records were set and 16 teams went faster than their previous best.
---
Date 3 September 2018
Turkey announces its first international SwimRun race!
The race is to take place on November 10-11 and will consist of sprint and long distances categories. You can visit the site below for more detailed information.
www.swimrunchallenge.com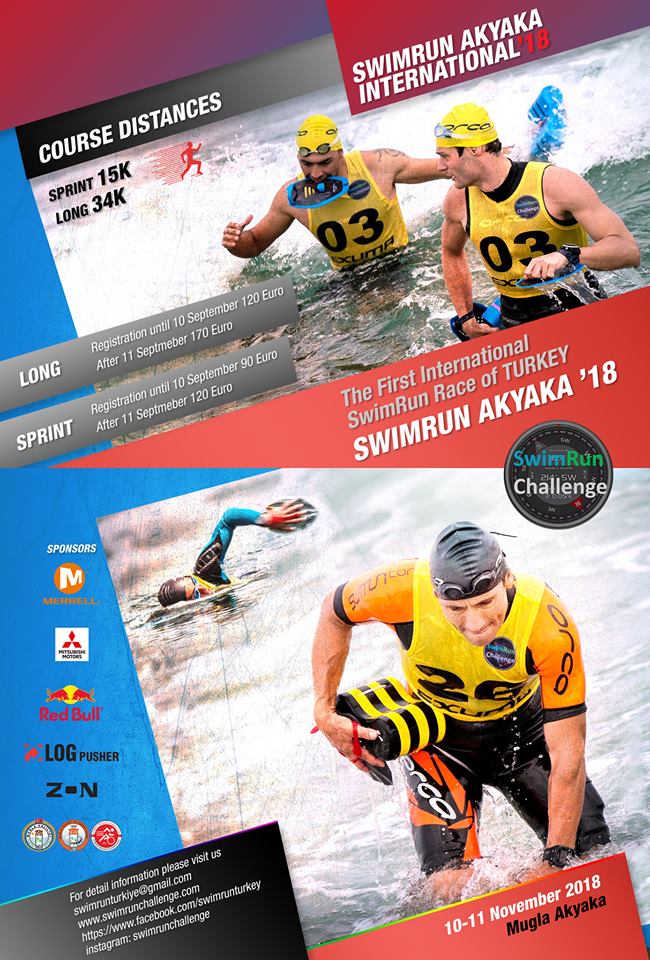 ---
Date 22 August 2018
Swimrun Costa Brava (Spain) announce 2019 date!
Save the date: 11/08/2019 ANDORRA SWIMRUN
Only 200 bibs will be available!
Tomorrow, the race will open the 2019 registration... book your bib and don't miss the Pyrenees Swimrun!
www.andorraswimrun.com
---
Date: 19 August 2018
ÖTILLÖ announce 2019 race dates
ÖTILLÖ have announced the following race dates for 2019 - further details and links to register will be on our Swimrun calendar Europe soon!  We have been informed registration will open soon.
 ÖTILLÖ Hvar - April 6/7
ÖTILLÖ Utö - May 18/19
ÖTILLÖ Isles of Scilly - June 8/9
ÖTILLÖ Engadin - July 6/7
---
Date: 8 August 2018
ÖTILLÖ introduce new distances and solo events
ÖTILLÖ Swimrun World Series have made the following announcement in their aim to make the Swimrun sport grow:

"Dinosaurs go extinct, Swimrunners adapt!
In our sport and in our lives we need to learn how to adapt and how to expand our minds.

After 13 years of living with Swimrun almost everyday we too also have to adapt and see the world with new eyes.

During the ÖTILLÖ 1000 Lakes weekend we will try something new that has grown out of our own practice of the sport. Some days we train together and a lot of the time we train alone.

For the sport to grow and for us to bring new people into the sport we have decided to not only introduce a shorter race called ÖTILLÖ Swimrun Experience but we will also introduce an ÖTILLÖ version of solo entry in both the Sprint and the new Experience format.

These solo entries will have their own start and they will also bring their "team member" - an inflatable buoy for all swims- that we supply. The Solo events will be separate from the team events, they will not be together.

In this way, we believe we can introduce Swimrun and our community to a new group of people, that then will find a partner to continue their lives as full-fledged swimrunners.

As Anders Malm, Original 4 and one of the origins of the sport says "in the beginning we trained together and sometimes alone. It was as it was, but we always preferred to do it together".

This being said we assure you - it is only for the shorter races and the only access to the World Series races and the World Championship is in a pair!

Let's convert some new people to the art of racing as a pair!

See you out there.

Michael & Mats"
OUR OPINION
Personally we enjoy competing as a team but it is good they are trying to widen the appeal of Swimrun.  Maybe the next step should be age-group categories so that older competitors (like us!) can get a little recognition of their achievements!

---

Date: 2 August 2018
The World's First Book on Swimrun


The World of Swimrun are now sharing the first ever book on Swimrun and it's FREE!

The book was written to help both beginners and experienced Swimrunners further explore what the sport of Swimrun is all about.  You can download it HERE.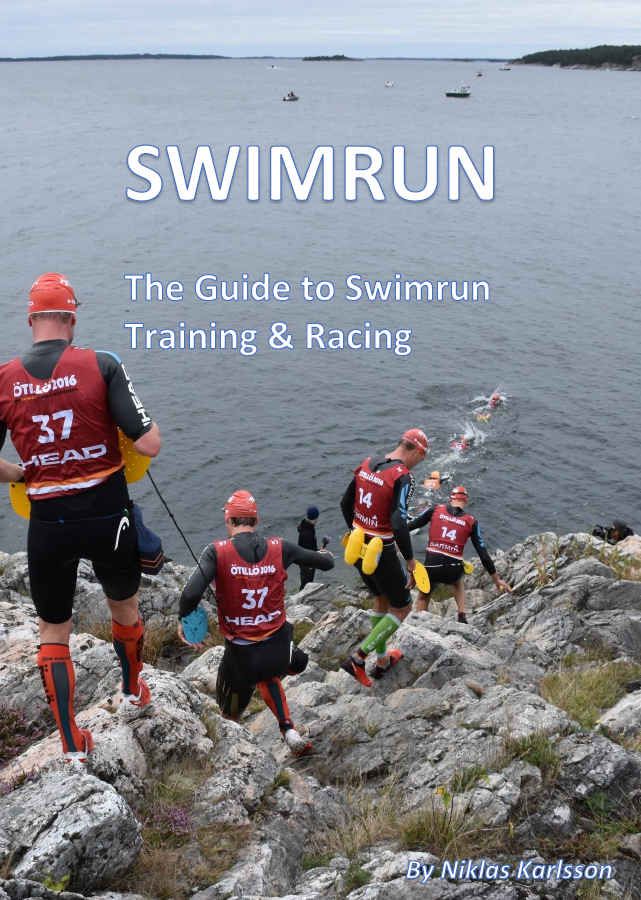 ---
SwimRun-Advice.com is supported by the following Swimrun companies;