Swimrun Latest News!
Find out everything that's happening in the World of Swimrun!  All updates and Swimrun latest news items will be posted here.
Date 7 November 2018
Swimrun Côte Vermeille - sold out in 20 mins!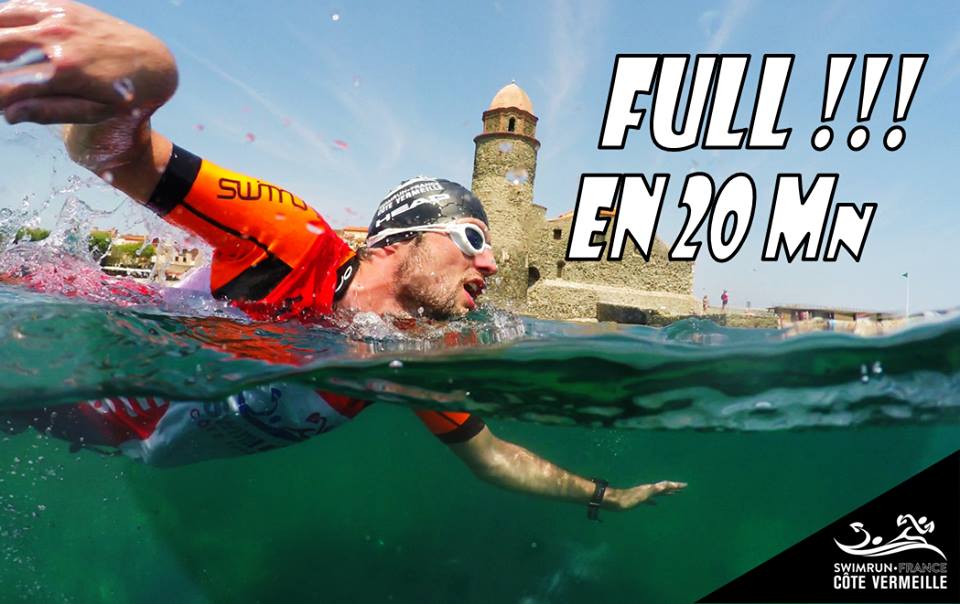 The middle distance for this Swimrun in South of France - near the Spanish border - sold out in 20 mins!! We tried to enter and are on the waiting list.
The short distance sold out in 25 mins.   Other distances are still available but selling fast!
Read more about this popular race here....
Date 6 November 2018
Date set for ÖTILLÖ Isles of Scilly Swimrun!
The third ÖTILLÖ Swimrun World Series weekend of the year. On the beautiful Isles of Scilly, off the coast of Cornwall. We call it "Paradise lost". Do not miss this unique place.
Friday afternoon #cleantheocean activity
Saturday - Sprint & Experience - Team and solo
Sunday - World Series - teams onlyInformation about the weekend is found here:
www.otilloswimrun.com/races/isles-of-scilly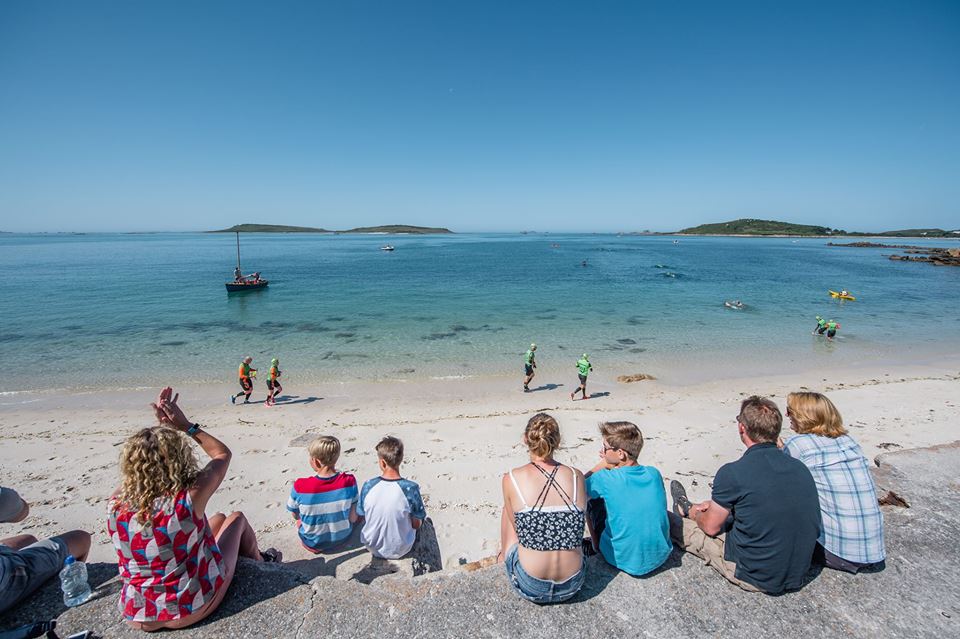 Date 25 October 2018
ORCA launch SwimRun specific products!
PRESS RELEASE FROM ORCA - one of the original Triathlon brands
If you love swimming, obstacle courses and nature then SwimRun could be the sport for you!Discover more about this exciting sport from three of our fave experts and then check out the SwimRun specific products we've developed at Orca - selected items are 30% off right now so it's a great time to stock up for the coming season!Take a look here: www.orca.com/featured/swimrun-time/

Date 29 September 2018
ÖTILLÖ's new World Champs are ready for 1000 Lakes this weekend!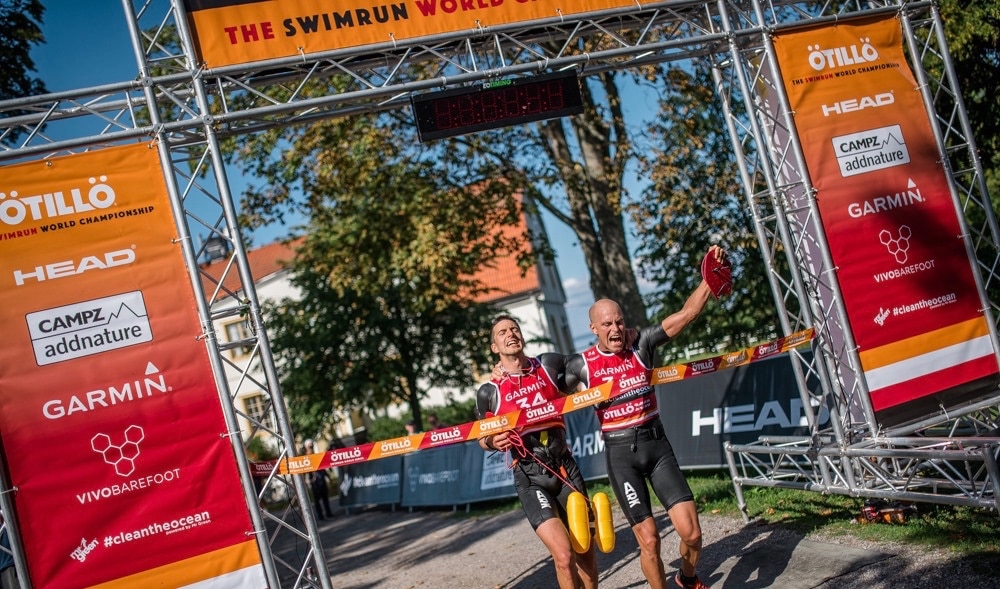 The new Otillo record holders Fredrik Axegard and Alex Flores are racing again at OTILLO 1000 Lakes after an impressive win just 3 weeks ago.
To read the story of how they prepared for their race and a bit about their background in sport click here
Date 14 September 2018
Records Tumble at Breca Jersey 2018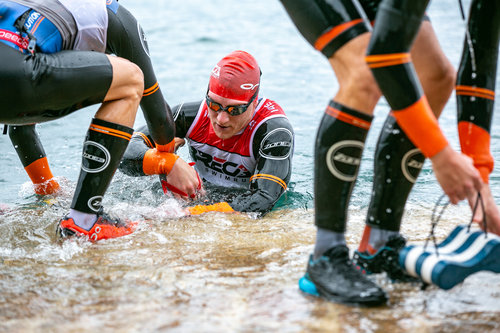 Due to historically calm conditions, records were set at the Breca Jersey Swimrun! 144 swimmers raced around 54k of Jersey coastline.
Course records were set and 16 teams went faster than their previous best.
To read more about the third edition Jersey Swimrun and the records smashed click here
Date 3 September 2018
Turkey announces its first international SwimRun race!
The race is to take place on November 10-11 and will consist of sprint and long distances categories. You can visit the site below for more detailed information.
www.swimrunchallenge.com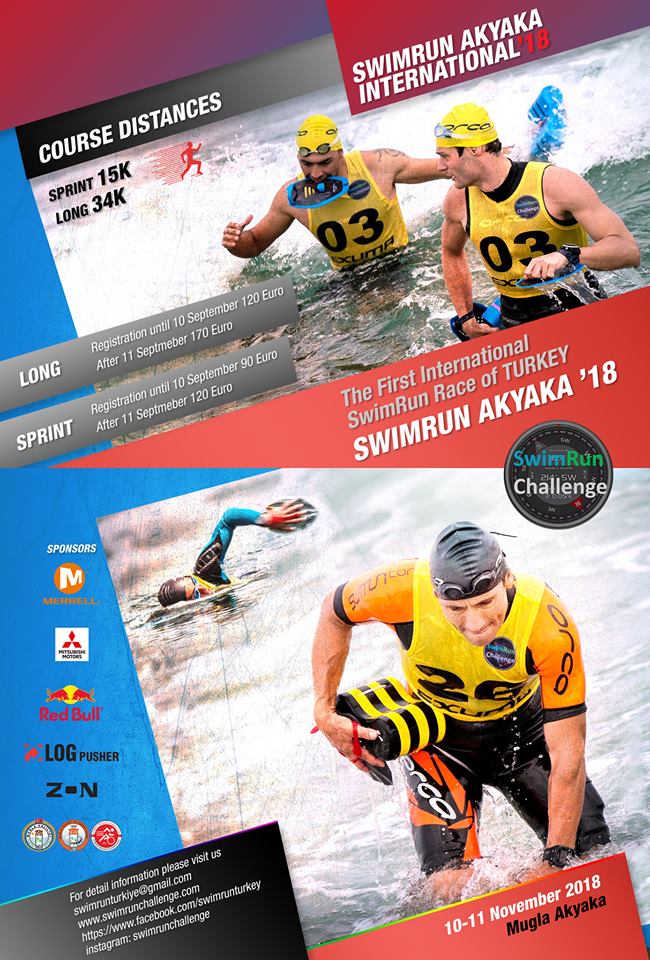 Date 22 August 2018
Swimrun Costa Brava (Spain) announce 2019 date!
Save the date: 11/08/2019 ANDORRA SWIMRUN
Only 200 bibs will be available!
Tomorrow, the race will open the 2019 registration... book your bib and don't miss the Pyrenees Swimrun!
Date: 19 August 2018
ÖTILLÖ announce 2019 race dates
ÖTILLÖ have announced the following race dates for 2019 - further details and links to register will be on our Swimrun calendar Europe soon!  We have been informed registration will open soon.
 

ÖTILLÖ Hvar - April 6/7

ÖTILLÖ Utö - May 18/19

ÖTILLÖ Isles of Scilly - June 8/9

ÖTILLÖ Engadin - July 6/7
Date: 8 August 2018
ÖTILLÖ introduce new distances and solo events
ÖTILLÖ Swimrun World Series have made the following announcement in their aim to make the Swimrun sport grow:

"Dinosaurs go extinct, Swimrunners adapt!
In our sport and in our lives we need to learn how to adapt and how to expand our minds.

After 13 years of living with Swimrun almost everyday we too also have to adapt and see the world with new eyes.

During the ÖTILLÖ 1000 Lakes weekend we will try something new that has grown out of our own practice of the sport. Some days we train together and a lot of the time we train alone.

For the sport to grow and for us to bring new people into the sport we have decided to not only introduce a shorter race called ÖTILLÖ Swimrun Experience but we will also introduce an ÖTILLÖ version of solo entry in both the Sprint and the new Experience format.

These solo entries will have their own start and they will also bring their "team member" - an inflatable buoy for all swims- that we supply. The Solo events will be separate from the team events, they will not be together.

In this way, we believe we can introduce Swimrun and our community to a new group of people, that then will find a partner to continue their lives as full-fledged swimrunners.

As Anders Malm, Original 4 and one of the origins of the sport says "in the beginning we trained together and sometimes alone. It was as it was, but we always preferred to do it together".

This being said we assure you - it is only for the shorter races and the only access to the World Series races and the World Championship is in a pair!

Let's convert some new people to the art of racing as a pair!

See you out there.

Michael & Mats"
OUR OPINION
Personally we enjoy competing as a team but it is good they are trying to widen the appeal of Swimrun.  Maybe the next step should be age-group categories so that older competitors (like us!) can get a little recognition of their achievements!

---

Date: 2 August 2018
The World's First Book on Swimrun


The World of Swimrun are now sharing the first ever book on Swimrun and it's FREE!

The book was written to help both beginners and experienced Swimrunners further explore what the sport of Swimrun is all about.  You can download it HERE.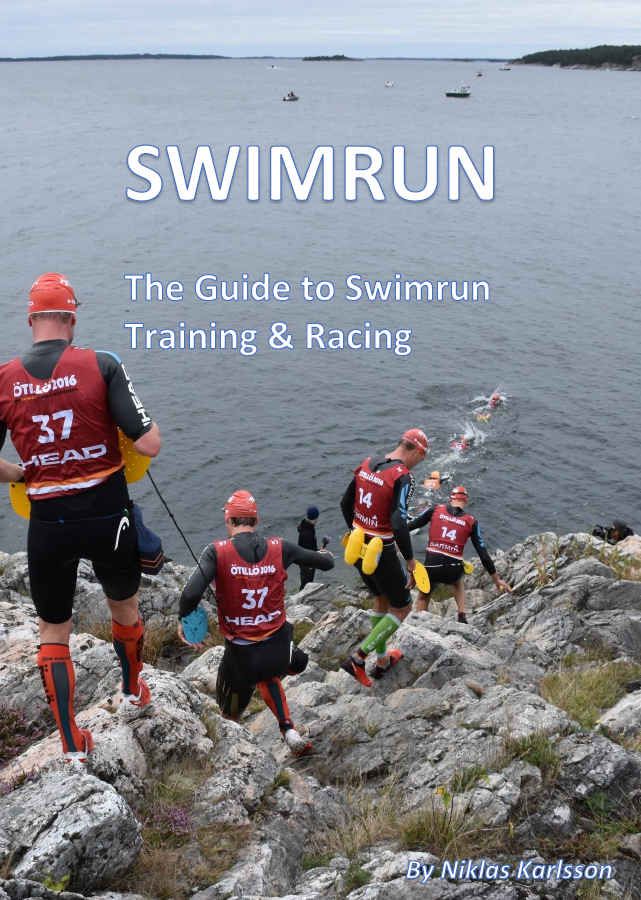 ---