How To Plan
An Event - A Checklist
For Your Race.

Discover how to plan an event for swimrun! In general, swimrun tries to differentiate itself from triathlon. But there is one area where they are very similar - the list of gear and things to do and check before the race!
Here is the checklist that we use before any event, and so far, it has not let us down! You may add or subtract some items, AND of course, ALWAYS check your event regulations to make sure that you have all the mandatory gear.

How To Plan
An Event - A Race
Checklist

BEFORE YOU LEAVE HOME
Confirm the date! Sometimes it's easy to confuse a date, especially if you are doing several events in a season. So make sure exactly when your next race is taking place!
Confirm your entry - make sure you have actually entered the event; I like to print out my entry, and highlight the date.
Check if a medical certificate is required. For example, races in France and Italy always need a doctor's certificate stating that you do not have any medical conditions that might be dangerous.
Confirm travel arrangements - Where is it? - How to get there, accommodation. Make sure you know precisely where the event is, how to get there, check parking availability, and make sure you have confirmed accommodation, if needed.
Check event insurance. You can get insurance to cover you against cancellation due to injury, medical costs, and third party liability.
Proof of identity, such as a driver's licence, for event registration and picking up your race bibs.
Check bag-drop arrangements for valuables. You will probably want to know where you can leave a bag with dry clothes, phone and car keys.
Write the time cut-offs for each time station on your paddles. During the excitement and fatigue of a race, it's easy to become confused about cut-off times. Writing them on your paddles is an easy way to remind yourself.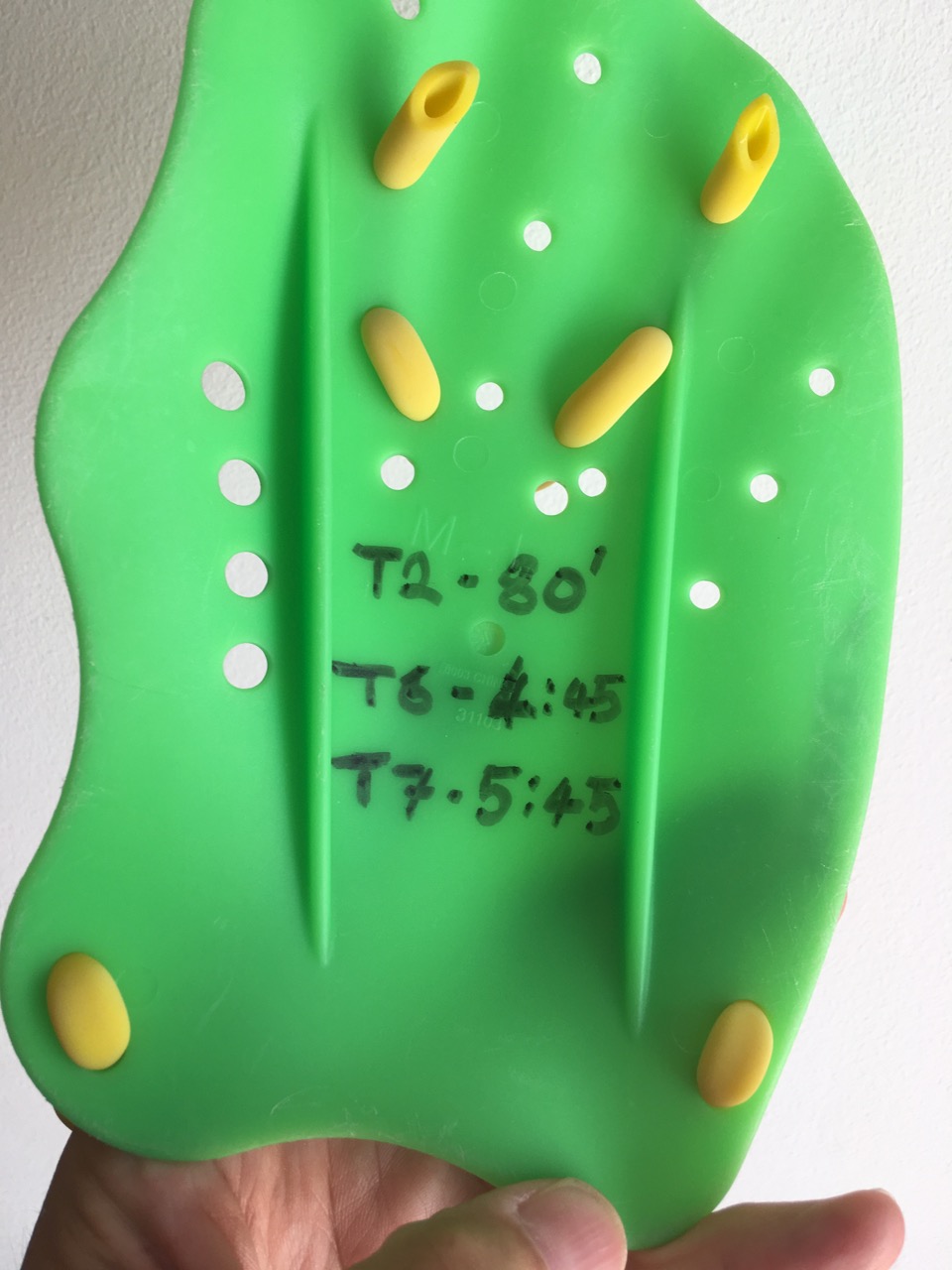 The cut-off times
How To Plan
An Event - A Race
Checklist

YOUR GEAR FOR THE RACE

Shoes - Make sure these are shoes that you have worn several times!
Socks (Long or short) - depending on your own preference and water temperature.
Neoprene calves. Neoprene calf sleeves help to keep your legs higher in the water, and also help keep you warm.
Swimsuit or whatever you wear under your wet suit.
Cashmere vest. Mostly if you are swimming in very cold water for long periods of time, like the Isles of Scilly or Engadine.
Wet suit. Essential, except for some summer races, like Bologna.
Neoprene hat. Useful in cold water if you feel the cold, like I do!
GPS watch AND charging lead! Essential for checking your pacing and monitoring those pesky cut-off times!
Swimrun belt and float. Pretty much essential gear for carrying energy gels, clipping your tether, carrying your float and paddles on run sections.
Did we forget something?
Swimrun paddles. Again, pretty much essential in swimrun races.
Swim goggles + spare set. Swim goggles are essential, and we think it's important for the team to carry one spare in case of breakage or loss.
Swim hat if you want to wear one under the event hat. Some people like to wear their own swim hat under the event-issued one.
Whistle. This is a compulsory item of equipment in most events.
Tow rope / tether. Obviously this is for teams of 2, not solo competitors!
Compass if required. This used to be compulsory, especially for longer events, but now not so much. Check your event regulations!
Nutrition - gels, glucose, caffeine tablets. We usually carry a couple of energy gels (like High5 or SIS), a few glucose tablets (Dextrosol) and for longer events some caffeine tablets (ProPlus).
Collapsible water bottle. Most events now do not provide plastic cups at water stations - you have to bring your own refillable bottle, which should be collapsible and soft.
Waterproof bandage. Used to be compulsory, but it depends on the event. Check the regulations! Useful in any case if you fall and sustain an injury.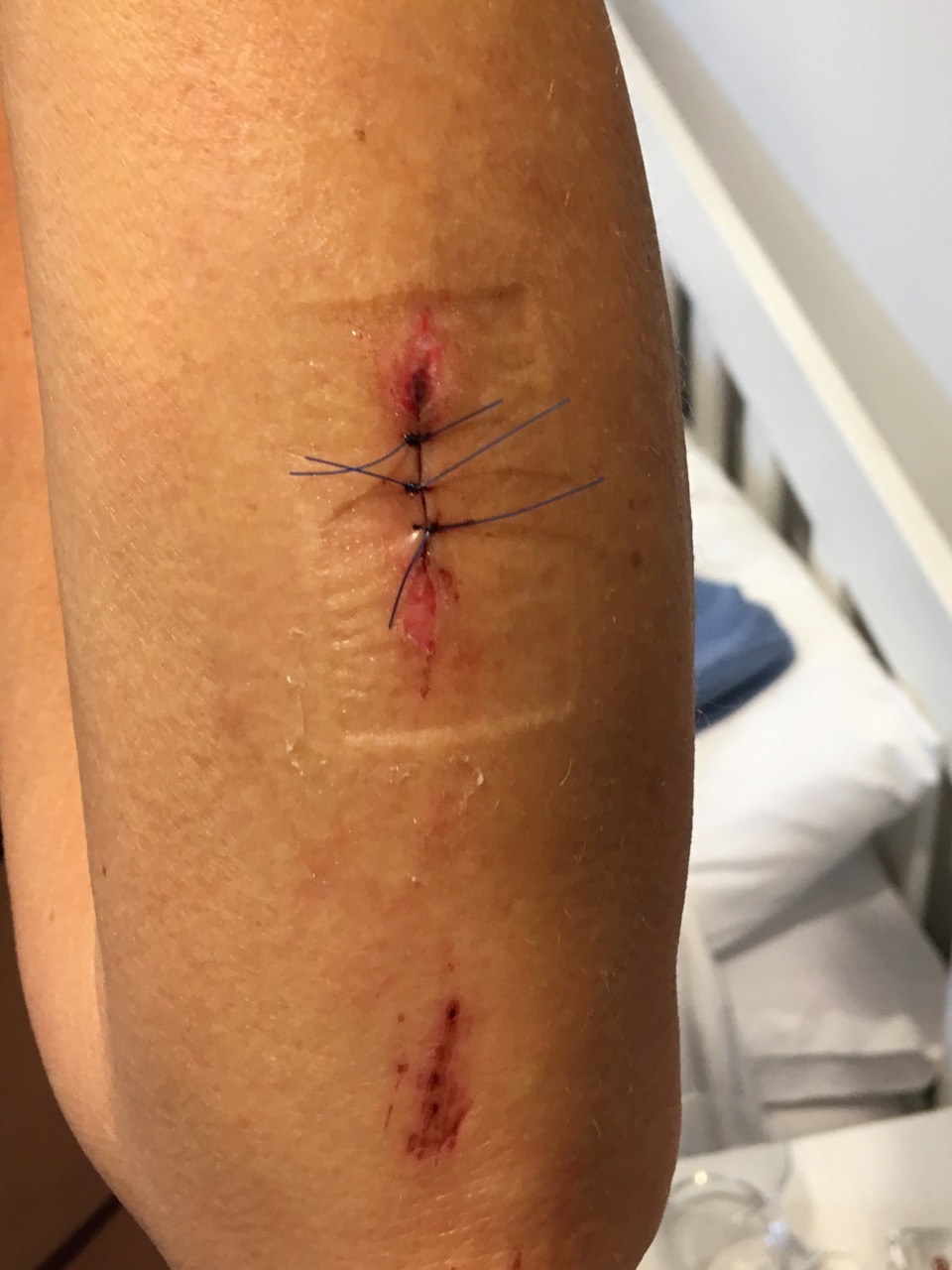 Swimrun injuries happen!
FOR AFTER THE EVENT
Towel - Make sure you have a dry towel at the top of your drop bag, even if it is only a small micro-fibre towel. It's good to get dried off quickly after finishing!
Dry clothes. Some loose-fitting warm clothes are nice after an exhausting event!
Some cash for drinks at the finish. At many events, there are limited supplies of drinks or food at the finish line, so it's nice to have the option to buy something nearby.

We have used this check list for several years now. We have added and removed various items depending on the event, and have always found it useful to have a written record of what we need for each race.
We hope you find our guide useful. Please get in touch using the Contact Us link if you think we have missed something. Thank you!

---
---
SwimRun-Advice.com is supported by the following Swimrun companies;