Swimrun Ranking Systems
There are several swimrun ranking systems that you can check to see how you rank against other competitors. Which is best? How are the rankings calculated?
Read on to find out more!
---
The Garmin Swim 2 is an excellent watch for Swimrun!
Check it out at Amazon HERE!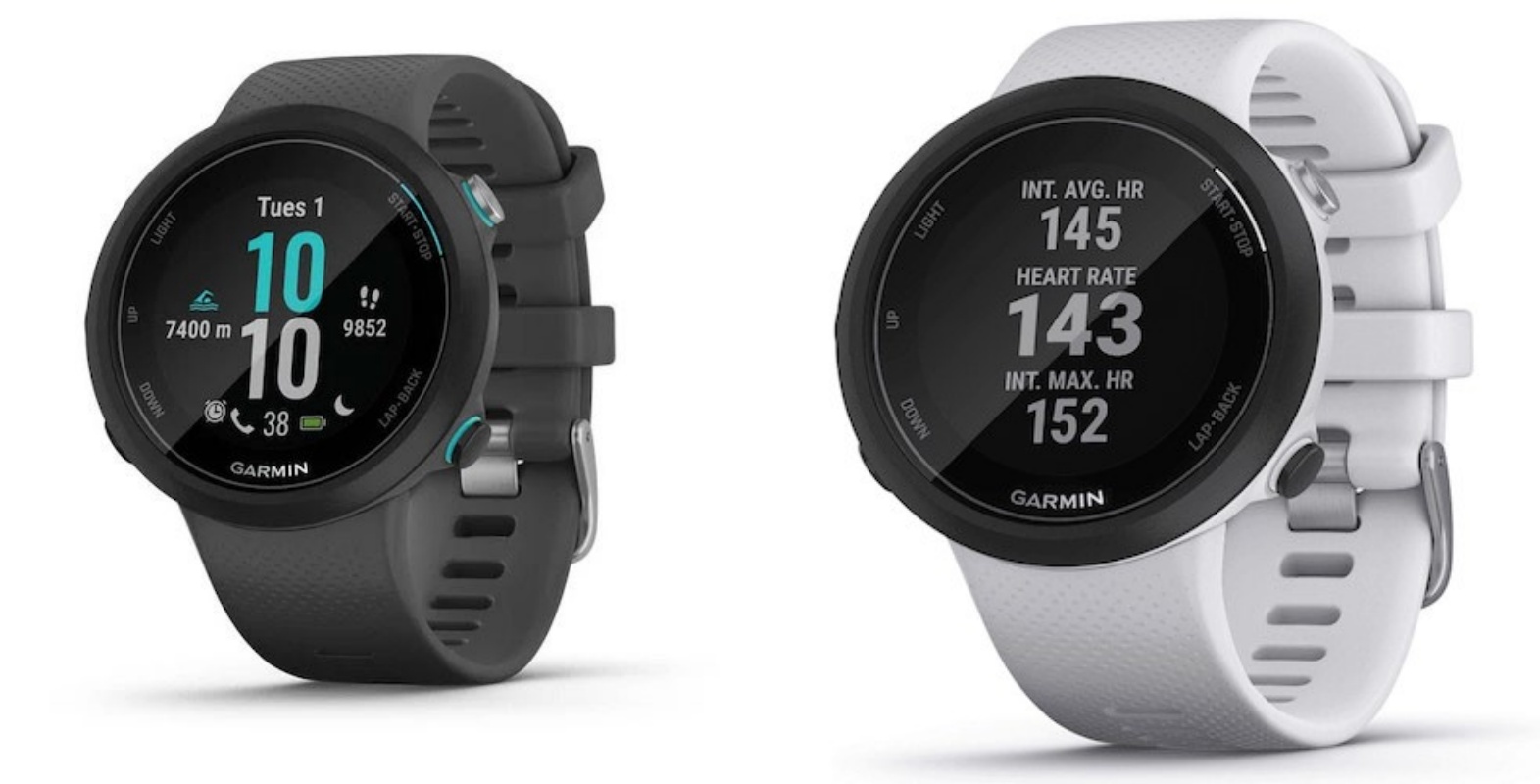 Garmin Swim 2 GPS Watch
---
TSR swimrun ranking systems
TSR stands for 'The Salamander Ranking', and was developed by swimrun enthusiast Gilles in Stockholm, Sweden. It was promoted as being independent, transparent, and gender-equal.
After 8 seasons, from 2014 to 2022, Gilles is taking a break, and will not be running the TSR system in 2023. However, you can see the rankings for recent years at the TSR website.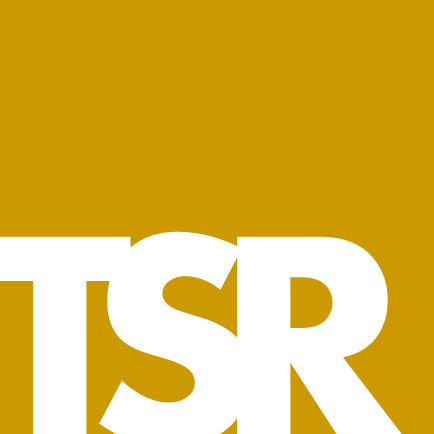 The Salamander Ranking logo
---
MySwimrunChampionships
swimrun ranking systems
The MySwimrunChampionship ranking system monitors fewer events than TSR, BUT it includes ALL race distances at any included event.
You score points as a solo competitor or as a team.
There are 2 age groups; either below 45 years or over 45 years (solo), and for a team it's the combined age, either below 90 years or above 90 years. So, if you are a little more mature (like us!) you can see how you compare to similar-aged swimrunners.
The events included in the MySwimrunChampionship are;
Lagoa, Algarve, Portugal
Mazarron, Murcia,Spain
Swimrun Rheinsburg, Germany
Backwaterman Swimrun, Vienna, Austria
Immeln Swimrun, Sweden
Swimrun Cote d'Azur, France
Hydra Swimrun,  Greece
The ranking system includes Sprint, Half and Full (long) distance races, where appropriate. These events have been chosen for their varied locations through Europe, with stunning scenery and unique cultures and cuisines.
For 2024, three of the events listed above will be chosen to be the Championship races. To enter, you will need to have collected enough points through the 2023 season events, OR win your age group in one of the qualifying events.
To check your ranking, visit the MySwimRunChampionships website.

The events
Lagoa, on the beautiful Algarve coast of Portugal, is run by the Swimrun Portugal Series. It's the 3rd event of their season, and is on the 13th and 14th May 2023. There are 2 distances; the Sprint at 12.7 km, and the Standard at 26.3 km.
For more information, visit the Swimrun Portugal Series website.
Mazarrón is in the province of Murcia in south-east Spain. It run my Swimrun Costa Mediterranea on Sunday 11 June 2023. It has just 2 distances, the Sprint with 10 km and the Half with 20 km.
For more information, visit the Swimrun Costa Mediterranea website.
The Swimrun Rheinsberg event takes place in Germany, not far from Berlin. This is a big event with 4 races; Youth, Supersprint, Sprint and Half Distance. It all happens on Sunday 25th June 2023.

The Youth event uses a short course of 900 metres. Racers aged 11 to 13 complete one circuit of the course. The 14 to 15 year olds do 2 circuits, and the 16 to 17 year olds do 3 circuits.
The Supersprint race has a total distance of 5.4 km, of which 1 km is swimming. The Sprint distance is a jump up at 13 km total with 2 km swimming. Finally, the Half Distance is almost double the distance at 25 km total of which 3.5 km is swimming.
For more information visit the Swimrun Rheinsberg website.
Backwaterman Swimrun in Austria takes place just north of Vienna, in the Waldviertel area. The swim sections take place in the Ottenstein reservoir, so it's fresh water (not salt) and it's flat!
There are 4 races here; The 'Trial' at 10 km total, the Sprint with 15 km, the Half distance at 25 km and the Full (Marathon) at 35 km.
For more information visit the Backwaterman website.
Swimrun Immeln in Sweden also uses a lake for the swims. There are 3 race distances; The Short at 7 km with just 800 metres of swimming, and is open to solo competitors as well as teams; the Middle distance covers around 17 km in total with 2.7 km of swimming, teams only; and the Long distance covers a total of 33 km with 5 km of swimming.
For more information visit the Immeln Swimrun website.
Swimrun Cote d'Azur is in the south of France, near Nice. There are 3 distances here. The Short distance covers 8 km in total with 2 km of swimming. The Medium distance is 17 km in total with 3.4 km of swimming. The Long distance involves a total distance of 30 km, of which 5 kms is swimming.

At all distances you can compete solo or as a team. There is a limit of 50 solo competitors and 100 teams for each race distance.
For more information visit the Swimrun Cote d'Azur website.
The last event is on the amazing island of Hydra, in Greece. This is run by Trimore Events in November. There are 3 races distances; the shortest is called the Initiation race with a total distance of 12.8 km of which 2 km is swimming. The middle distance race is called the Core swimrun which covers a total of 23.4 km of which 3.65 km is swimming. The longest race is called the Advanced swimrun, at a total distance of 38.7 km of which 4.8 km is swimming.
For more information visit the Hydra Swimrun website.
---
Ötillö Swimrun Ranking Systems

The Ötillö Swimrun ranking system is based on results over two years. It is a tool for Ötillö to select the teams that can apply via ranking to the Swimrun World Championship.
To increase transparency in the selection process for the Ötillö Swimrun World Championship, they created their Swimrun Ranking systems. All Ötillö World Series and Ötillö Merit races will generate points, no matter where you finish. With these points, you can apply for ranking at the Ötillö Swimrun World Championship.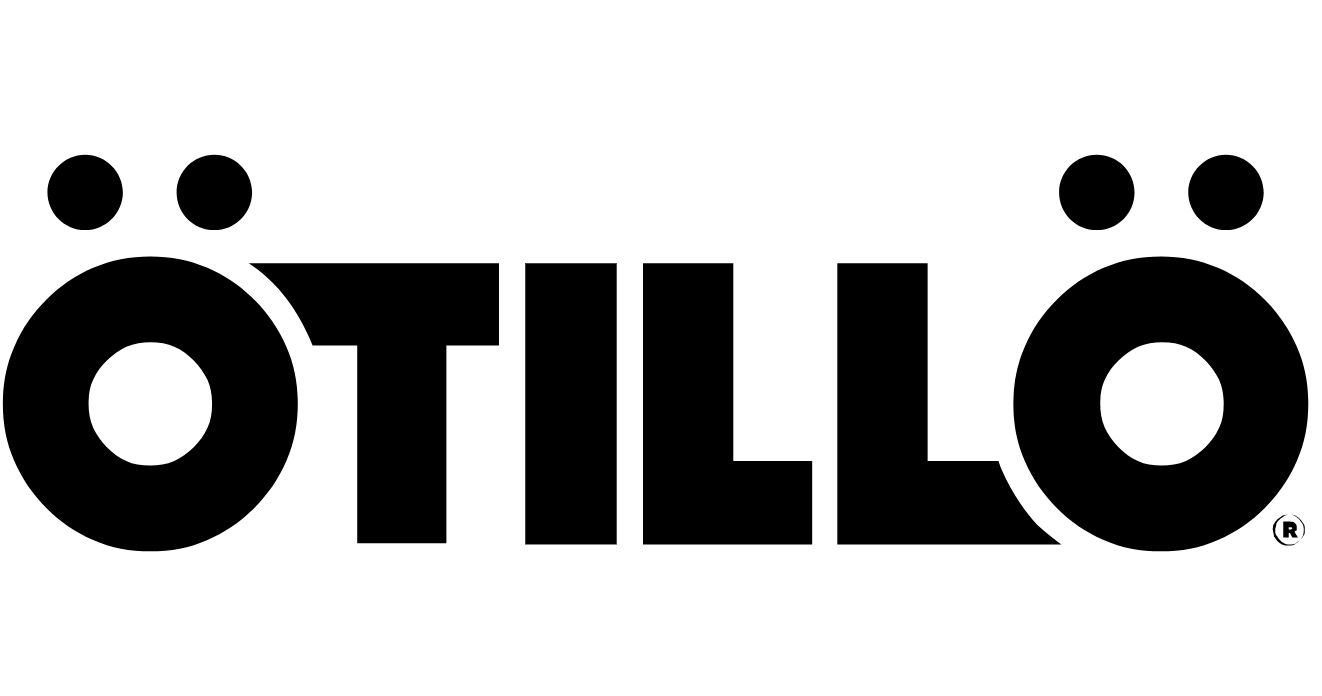 The system is designed to be as fair as possible, and it is based on teams, not individuals. The system is a little complicated, to take several factors into account. The points are distributed based on the following criteria:
40 % of your points are based on your overall result in the race, no matter which class you are in
60 % of your points are based on your time in relationship to the average time of all finishing teams. This means that teams finishing very close together get very similar "time points" in relationship to their position.
The races have different weightings. The basic points are multiplied by a factor as follows: Ötillö World Series Races are multiplied by 1.25. Ötillö merit races are multiplied by 1.
Every team that finishes a race will be awarded ranking points.
Your points will lose 75 % of their value after 12 months, and after 24 months they will disappear completely.
Your 6 best results over the last 24 month period will count towards your ranking. Your most recent points may displace old points.
If you get a new partner then you are a new team!
The events organised by Ötillö themselves are in the following locations;
Uto in Sweden, the place where it all started, just 90 minutes from Stockholm.
Silvaplana, Engadin in Switzerland. A spectacular alpine location along the valley from St. Moritz.
Gothenberg in Sweden, on the west coast, and Sweden's second-largest city.
Uto Sprint Final 15k, the last 15 km of the original course.
Ötillö World Championship, covering an almost unbelievable 75 km over the original swimrun course.
Cannes, in the south of France on the Mediterranean. Held in autumn, this is a surprisingly varied course.
In 2023 there are no races at 1000 Lakes (Germany), the Isles of Scilly (U.K.), nor Catalina Island (U.S.A.).
Ötillö Merit Races
Merit races are swimrun events held by another organiser, but you can earn Ötillö points at them. Points are awarded in 3 tiers;
There are 14 races in 2023 that counts as Merit Races, and they are;
Lake James (USA), located at the base of the Blue Ridge Mountains in North Carolina, with rolling hills and beautiful lake waters.
Gorges du Verdon (France) held by the Swimrunman company.
EX Swimrun (Sweden). EX hosts three races in and around beautiful Edsviken, only 15 minutes by train from central Stockholm.
Borås (sweden) A beautiful race in Southern Sweden with lots of vertical by Jonas Colting, three time ÖTILLÖ WC winner.
Isles de Vassivière (France), another event by Swimrunman.
Tamega (Portugal), in the north of the country, held by the Swimrun Portugal Series.
Côte Vermeille France), in the Pyrénées-Orientales, with 5 races.
Hokey Cokey Swimrun Roseland (U.K.) along the coast of Cornwall in south-west England, the only Merit Race in the U.K..
Casco Bay Island (U.S.A.), held by Odyssey Swimrun, the original swimrun event in America.
Västerås Swimrun (Sweden), a fast race over a lake achipelago which finished in a spa.
Rockman Swimrun (Norway). The first Norwegian Swimrun race and a major influencer of the Swimrun movement world-wide.
Swimrun Grands Lacs du Laffrey (France) , one of 4 events run by Swimrunman in France.
Orcas Island Swimrun (U.S.A.) held by Odyssey; this race gives you trail running through Moran State Park, panoramic views and swims in crystal-clear mountain lakes. In the epic San Juan Islands in Washington state.
Troll Enez (France), one of the first Swimrun races in France and is located in the beautiful Golfe du Morbihan in Bretagne on the West coast.

---
The Vivobarefoot Hydra ESC - a very popular trail show for Swimrun!
CLICK HERE for further details and the BEST PRICE!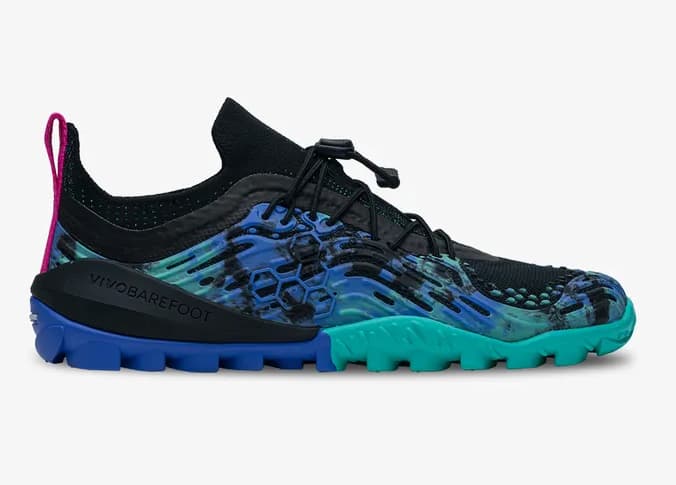 Vivobarefoot Hydra ESC
SwimRun-Advice.com is supported by the following Swimrun companies;