SwimRun Training Events
SwimRun Training Events are listed on this page!  We are compiling a list of training events all around the world to help you get ready for the next racing season, and updating it for 2023 as we go.

If you are an event organizer please contact us with your training event and we can add it to this page.
We are now looking at events in 2023.
2023 EVENTS
The Big Blue Swim Training Camp - Greece
5 - 12 June 2022
The Big Blue Swim (10 year old Swimming Adventure Holiday Company specialising in Greece with their own beautiful support boat Mowgli) are running a Swimrun Training Camp (The Meganisi Splash) in Greece in 2022 with Jack Maitland (Olympic coach).
Click HERE for more information.
---
2023 EVENTS
MARCH 2023
5th March - Discussion & Athlete Q&A
Odyssey, USA - Online Zoom Session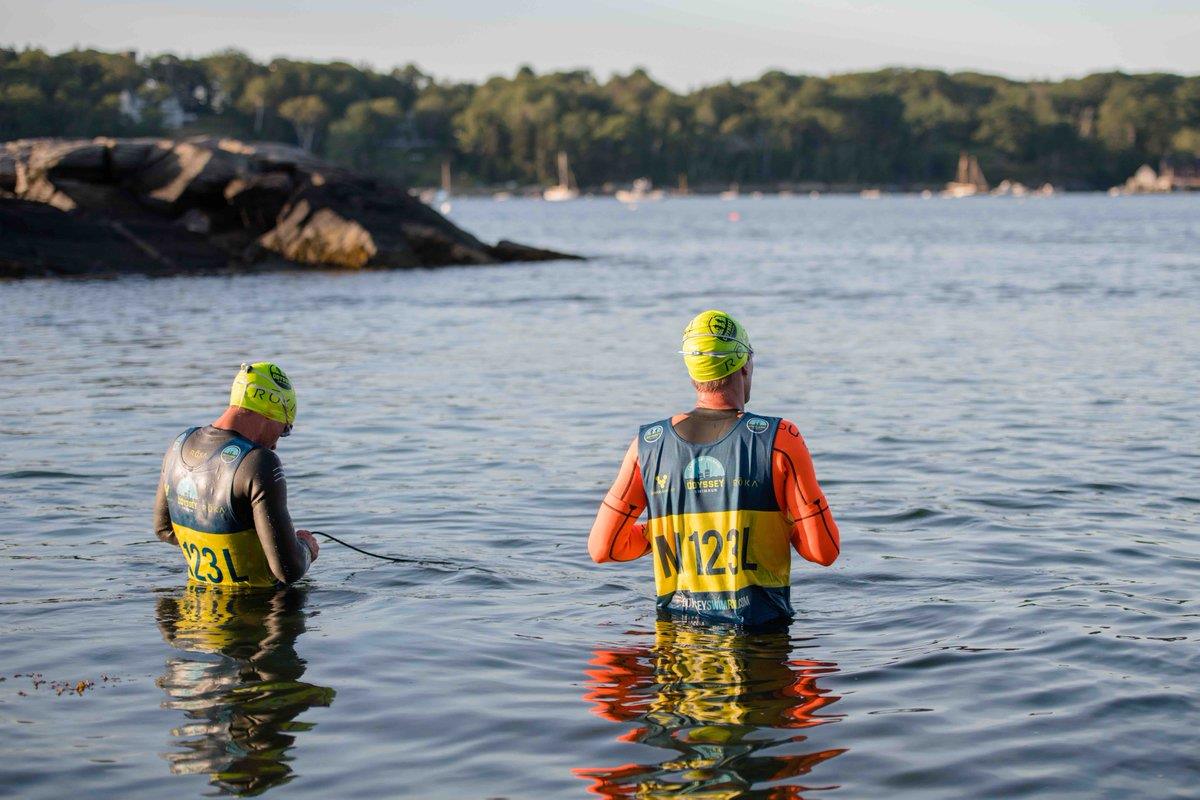 Swimrunners at an Odyssey Event
Event:  2023 SwimRun Season Discussion and Athlete Q&A
Date:  5th March 2023
Venue:  Online Zoom Session
The first in a series of FREE online Zoom meetings to discuss the sport of SwimRun and specific Odyssey events in their 2023 Calendar.  Each only meeting will have a specific topic to discuss.  In the first one the Odyssey team will introduce themselves , talk about 2023 events planned and take general athlete questions about any/all races.
All sessions will be recorded and posted on their YouTube channel for those that can't make the 'live' session.
This is a great new online resource - we will definitely be listening in!
You can read more about the Odyssey events on our webpage HERE.
To join the Zoom Meeting CLICK HERE
---
MAY 2023
8th May - SwimRun Workshop
weswimrun.org - Wales, UK
Event:  SwimRun Workshop
Date:  8th May 2023
Venue:  Aberdyfi, Wales, UK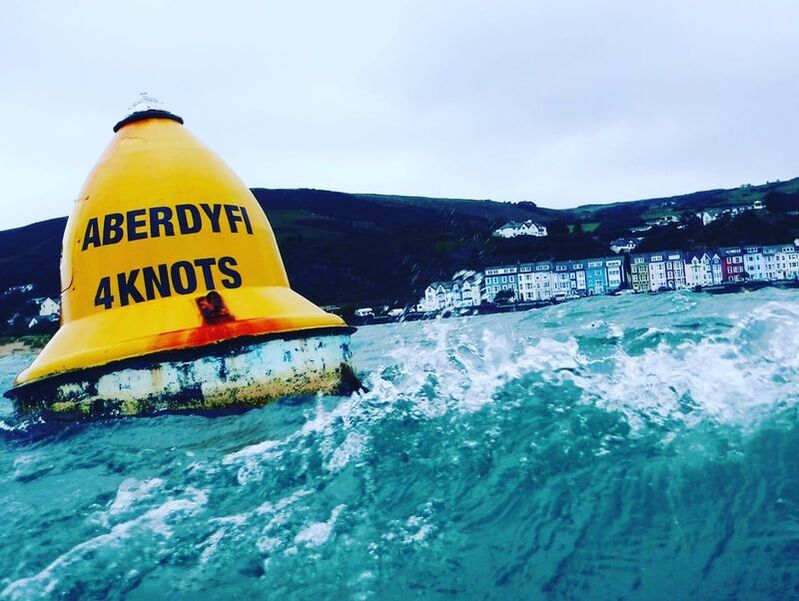 Get ready for the upcoming SwimRun season with this very comprehensive workshop covering many topics, including kit choice, open water swim technique, transition training, nutrition, race strategy and much more!
A short route with several transitions will be completed at a sociable pace to consolidate what you have learnt.
Further information can be found HERE
---
SwimRun Training Events
8/9th May - SwimRun Festival
Envol Training - Sweden
Event:  Weekend SwimRun Festival
Date:  8/9th May 2023
Venue:  Ravinen OK Club house (Hellasgården), Sweden
Free full weekend of swimrun activities with trainings, workshops, inspiration and a chance to try new products.
Current confirmed lineup of partners that will be present at the festival:
ÖtillÖ
ARK Sports
HEAD Swimming
ORCA wetsuits (their re-seller in Sweden Venkanto)
Push On Coaching (Sports Counselling)
For more information CLICK HERE
---
16th May - SwimRun Kit Testing & Training
As Keen As Mustard - England, UK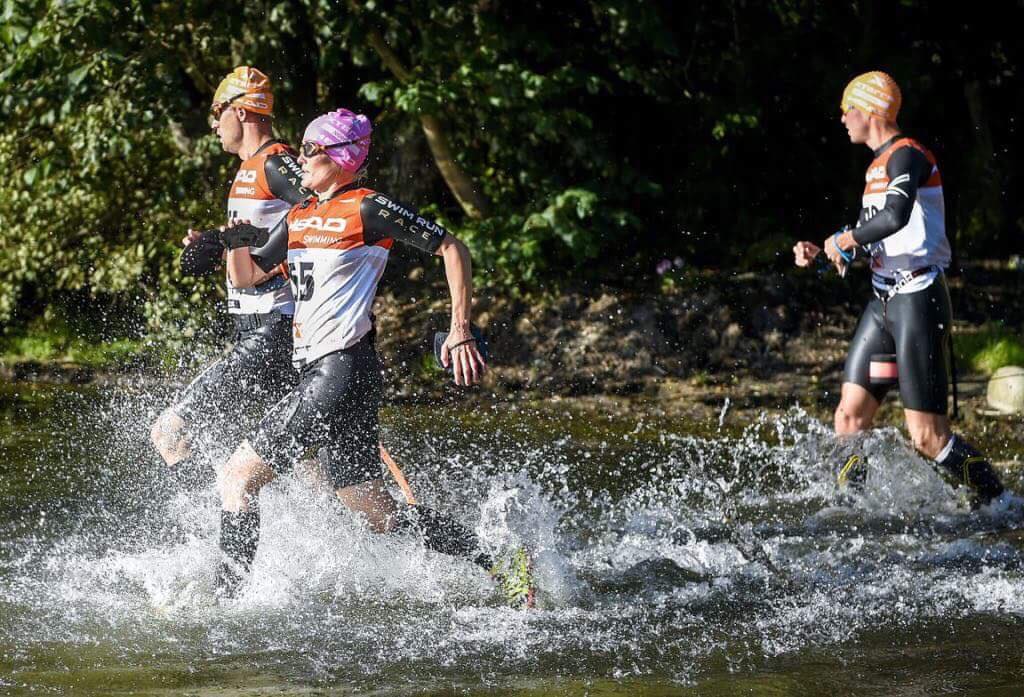 Swimrunners entering the water at a Keen As Mustard Event
Event:  SwimRun Kit Testing & Training
Date:  16th May 2023
Venue:  Sibson Marina, Cambridgeshire, UK
Here is a great opportunity to train, test your kit, test new kit and chat to other SwimRunners - experienced and new.  This is excellent if you are new to the sport as you can try swimming in your trainers, test out kit without the pressure of race day.
As Keen As Mustard Events have a training course set up and an area for testing new, and trying out your own, kit.  Help is on hand to answer any questions and John from Fenland Runner (race sponsor) is there with all the best kit on offer from HEAD for you to try.  This will include hand paddles, wetsuits plus Oriocx swimrun shoes, nutrition and much more!

Find out more at the Keen As Mustard Events website HERE
---
June 2023
5th-6th June - SANDHAMN TO UTÖ in 2 DAYS
Envol Training - Sweden
Event:  SANDHAMN TO UTÖ in 2 DAYS - Swimrun Training Camp
Date:  5/6th June 2023
Venue:  Stavsnäs, Sweden
Between Sandhamn and Utö, you will learn about the mythic swimrun course, the mother of all the swimruns. A great opportunity to try out the ÖtillÖ World Championship Swimrun race course. 75 km including almost 10 km of swimming, 26 islands to run through. With Envol Swimrun instructors you will get all the details of this course during two days. In a safe and fun way!
For more information CLICK HERE
---
July 2023
Saturday 3rd July - Introduction to Swimrun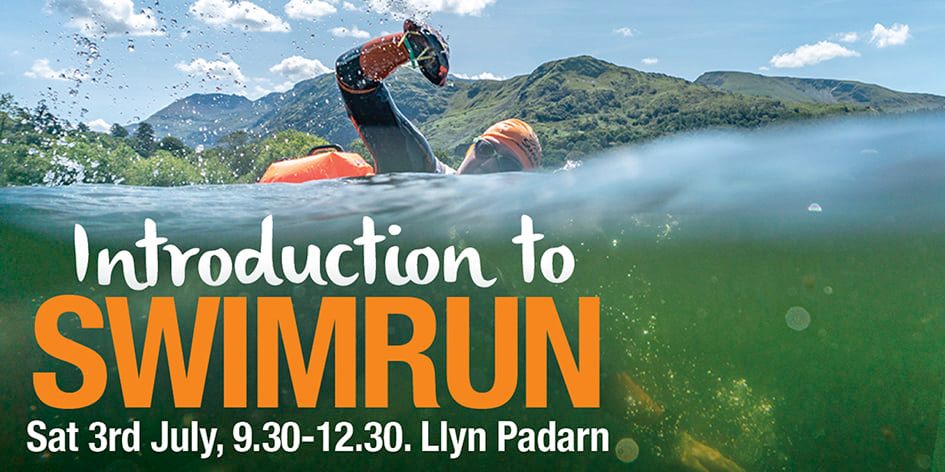 Saturday 3rd July, 9.30-12.30 at Llyn Padarn, Wales, UK
Organised by loveswimrun.co.uk
This is a 3 hour course with a land based session covering Swimrun wetsuits and gear, training safely in open water, use of hand paddles, pull buoys and tow systems, running in your wetsuit, shoes for Swimrun, transition training and race strategy, swimrunning as a solo or in a team, race hydration and nutrition and environmental considerations.
---
Do bookmark and come back soon as organisers are contacting us with their training events and we will be updating adding to this Training Event Calendar!
---
---
SwimRun-Advice.com is supported by the following Swimrun companies;