The SwimRun Hat

A swimrun hat is usually a compulsory item of SwimRun equipment at all SwimRun events. It's require for safety reasons, to make your head visible against the dark water during the swim sections. This helps the marshals monitoring the event to keep a track of everyone.

The swimrun hat provided by the Ötillö organisation are the best quality I have ever seen! They are also slightly larger than most standard swimming caps, so they come down over your ears and help to keep that cold water out!
The Ötillö swim hats are color-coded, to show who is who; the mixed teams have green hats and race bibs, the men teams have red hats and race bibs, and the ladies teams have orange swimhats and race bibs. In other events the colors may vary.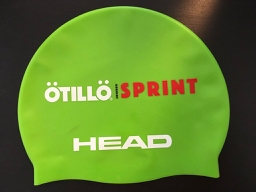 SwimRun hat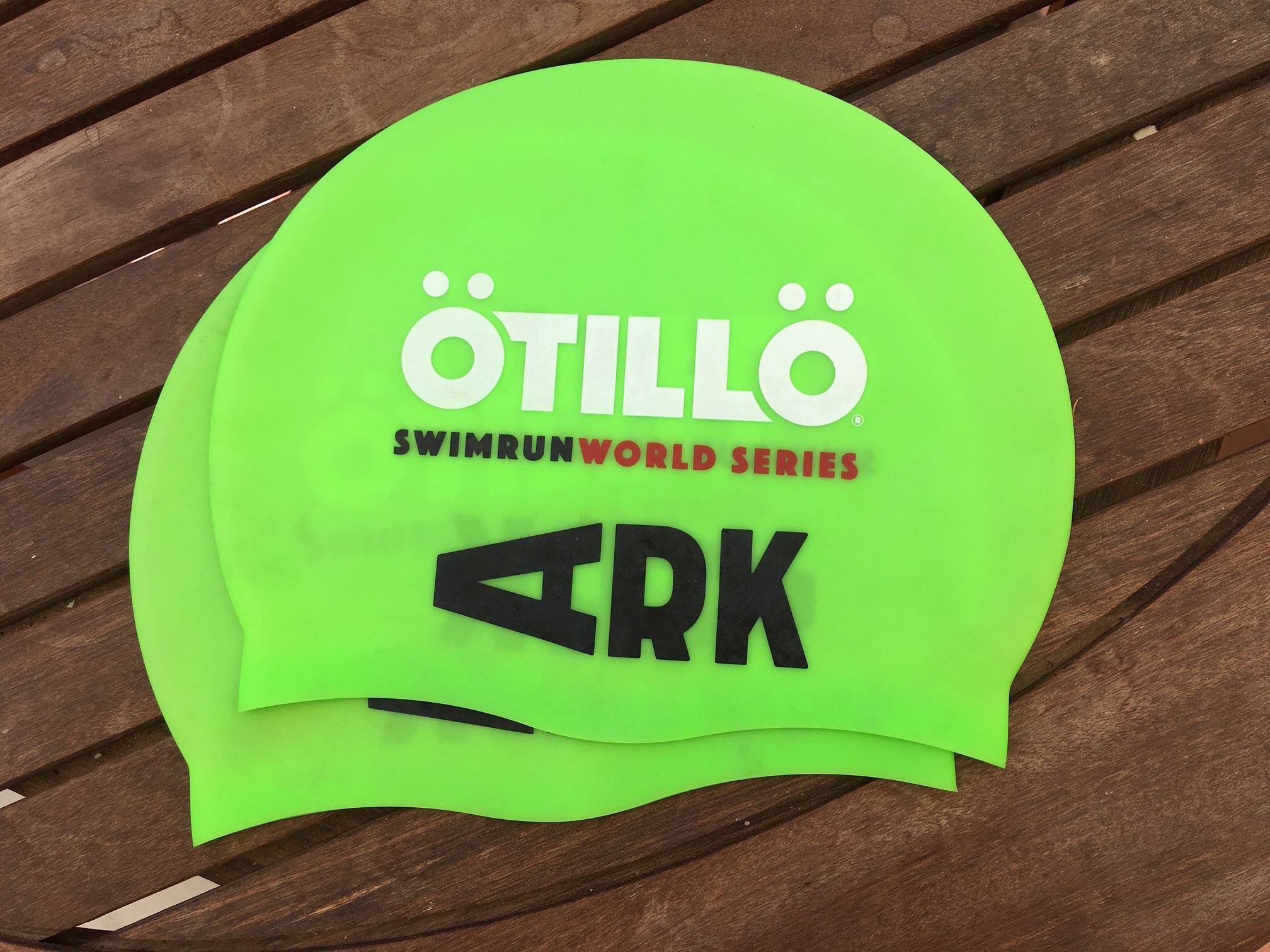 Our World Series hats from the Isles of Scilly
Swimrun Hat

Some people like to wear TWO swimming caps;  they put on their own favorite standard cap first, then they put on their swim goggles, with the strap around the back of their head. THEN the competition cap goes over the top of google strap and the first hat.
---
---
This set-up has two advantages. First, two layers of silicone or latex keeps your head a bit warmer than one swim cap on its own. Secondly, sandwiching the goggle strap between the two caps helps to ensure that your goggles stay in place during the swim. This second point is not so important in SwimRun events compared to conventional open water swim races, because the swim legs are much less crowded and the likelihood of having your goggles "caught" by a fellow swimmer is much less.
Neoprene Helmet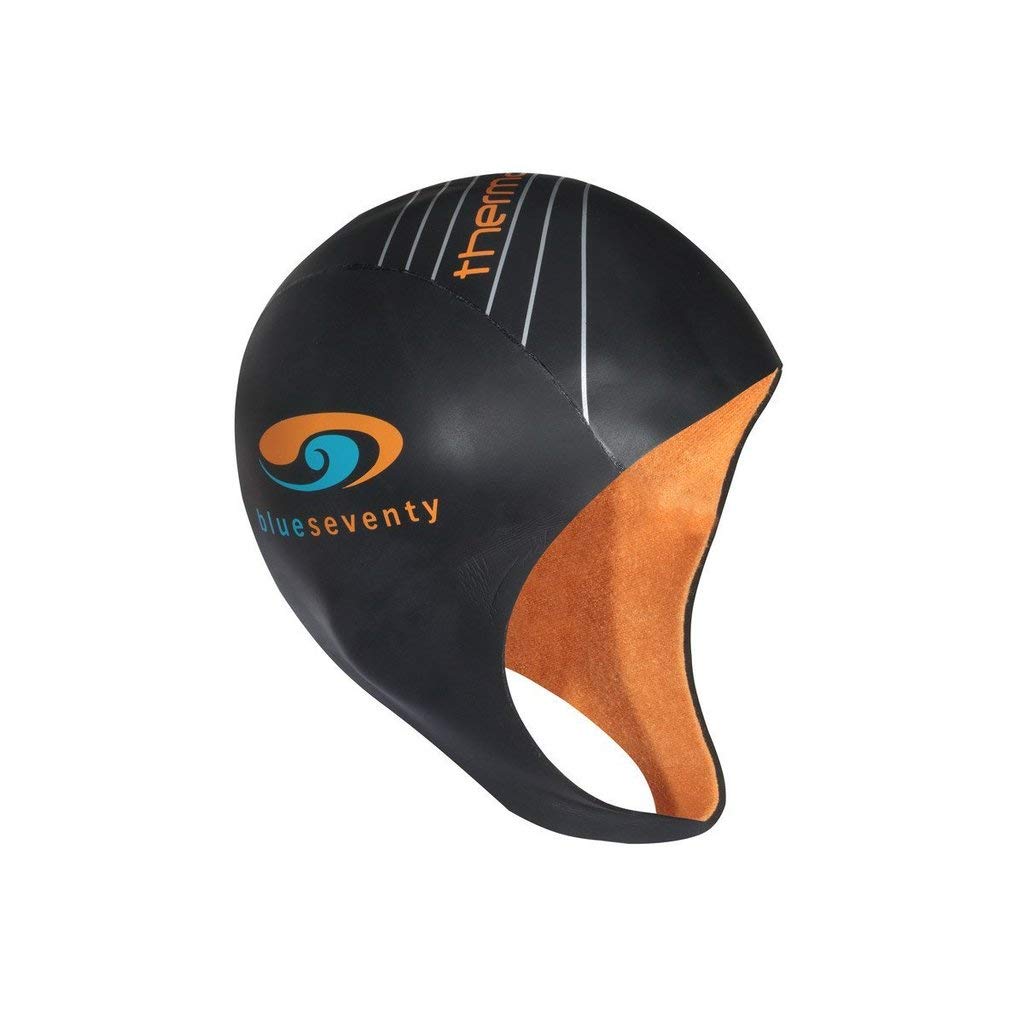 Blueseventy Neoprene Cap
A third option for head wear is a neoprene helmet, worn on it's own during training and under the competition swim cap during competitions. This is obviously a cold water option, and is generally only seen in northern waters!
The neoprene helmet keeps your head and most of your face protected from extremely cold water. It works well, but it's an extra bit of gear to carry with you the entire way around the course. People who feel the cold when swimming in cooler climates could well benefit from a neoprene helmet!  I've been wearing one during the winter even though we are training in the Med - I do feel the cold though!

The Blueseventy Neoprene Cap shown above is a good option and can be bought for a good price on Amazon - check it out here!
Whatever you decide to wear, remember that you have carry ALL your equipment from the start to the finish - you can't dump anything along the way if you get fed up with it.  So make sure you're comfortable with your swimrun hat choice for the entire distance of your planned event!

---
---
SwimRun-Advice.com is supported by the following Swimrun companies;