Low Tide Boyz
This is a great resource for anybody interested in Swimrun. The Low Tide Boyz are 2 swimrunners from Northern California, Chipper and Chris. They set up a website in 2018 to provide information about the sport of Swimrun.
Before getting involved with Swimrun, Chipper and Chris had extensive experience in endurance events in several other sports, including marathons, triathlons and cycling. When they discovered Swimrun, they were blown away by the unique nature of the sport!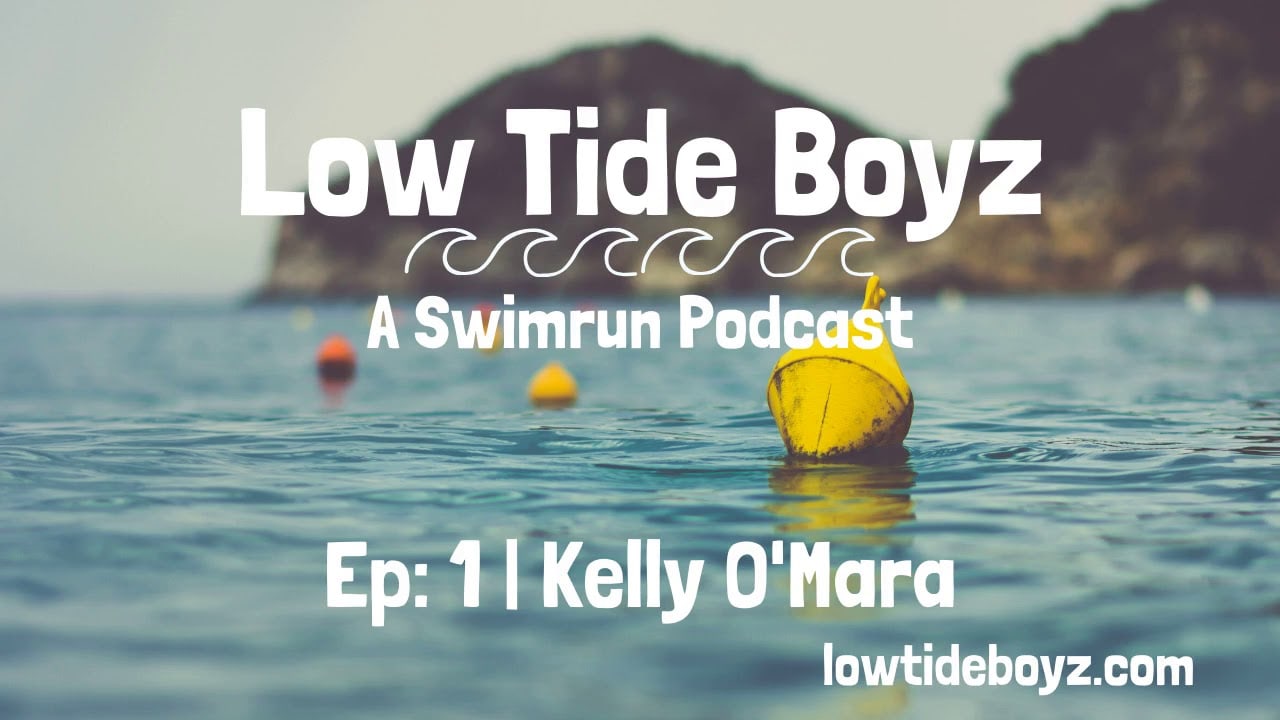 The first podcast
.

WHAT"S SO GREAT ABOUT THE SITE?  
PODCASTS.

Chris and Chip's website Löw Tide Böyz  is largely based around podcasts, and they uploaded their first podcast in the first week of January 2020. At the time of writing (December 2021) they have over 100 podcasts on the website.

There are podcasts on just about every aspect of Swimrun, including the following;
Race course previews
Race reviews
Interviews with swimrunners
Swimrun gear reviews and recommendations

Podcasts are a great way of getting a lot of information across in a relatively short space of time. Some swimrunners listen to the podcasts while training in the gym, or out running. It's a great time saver to be able to listen toa report on a race or a course while you're doing something else!

Low Tide Boyz
Chipper and Chris at Ötillö
WHAT ELSE?
The Low Tide Boyz website has some extra features and information, too. They have
a very comprehensive guide to swimrun gear.
A 2022 calendar of swimrun events in the U.S.
A review of the Swimrun movie "All The Way"
How to qualify for the Ötillö Swimrun World Championship final.
Races that Chipper and Chris would like to do in 2022

The guide to swimrun gear is very detailed and up to date. We know what it's like trying to keep up with gear manufacturer's latest products and innovations! There is also a wetsuit section and a shoe section.

The calendar of U.S. swimrun events lists events by month. Some have definite dates, while others are yet to be decided. Of course, the COVID-19 situation has caused a lot of disruption to planning.
The review of the Swimrun movie "All The Way" is a close look at the account of Swimrun team Pontus Lindberg and George Bjälkemo as they train and prepare to take on (and win) the hardest one-day race on Earth - Ötillö's monster 75km World Championship event across the Stockholm archipelago.
Just in case the movie piques your interest in taking on the World Championship, Chris and Chipper have a guide on what to do to qualify to enter. That's right - it's not just the hardest swimrun event, you also have to do enough races beforehand to be allowed to enter!
And then on the "About" page, the Low Tide Boyz have a list of the events that they completed in 2021 and a plan for events they'd like to do in 2022, so we can follow their plans and progress!
A top from the store.
The Low Tide Boyz website also had a shop where you can get various items of clothing, like baseball caps, T shirts, a tie-dye hoodie,  stickers and patches, all with the Low Tide Boyz logo. The gear here is good quality and at great prices!
SwimRun-Advice.com is supported by the following Swimrun companies;